Album Description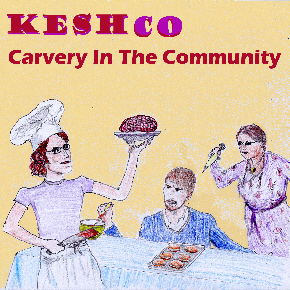 Initially inspired by a recipe song competition, Keshco present a 4-track EP with a distinctly political flavour.

Released for Netlabel Day 2017, the songs here examine the creeping privatisation of Britain's National Health Service; easy-to-follow guidelines for making your own vegan protein no-bake balls; the necessity of protest and survival in the face of an uncaring ruling class; and what we've learned about tax evasion from the Panama papers. Grab it and have a good nibble.
Keshco this time:
Andy Brain
Luke Sample
Caroline Vile

Thanks to Gareth Monger, Andrew Walton and Bob Follen for support
Album
Carvery In The Community
Carvery In The Community
by
Keshco
is licensed under a
Attribution-ShareAlike License
.
Bandcamp