Album Description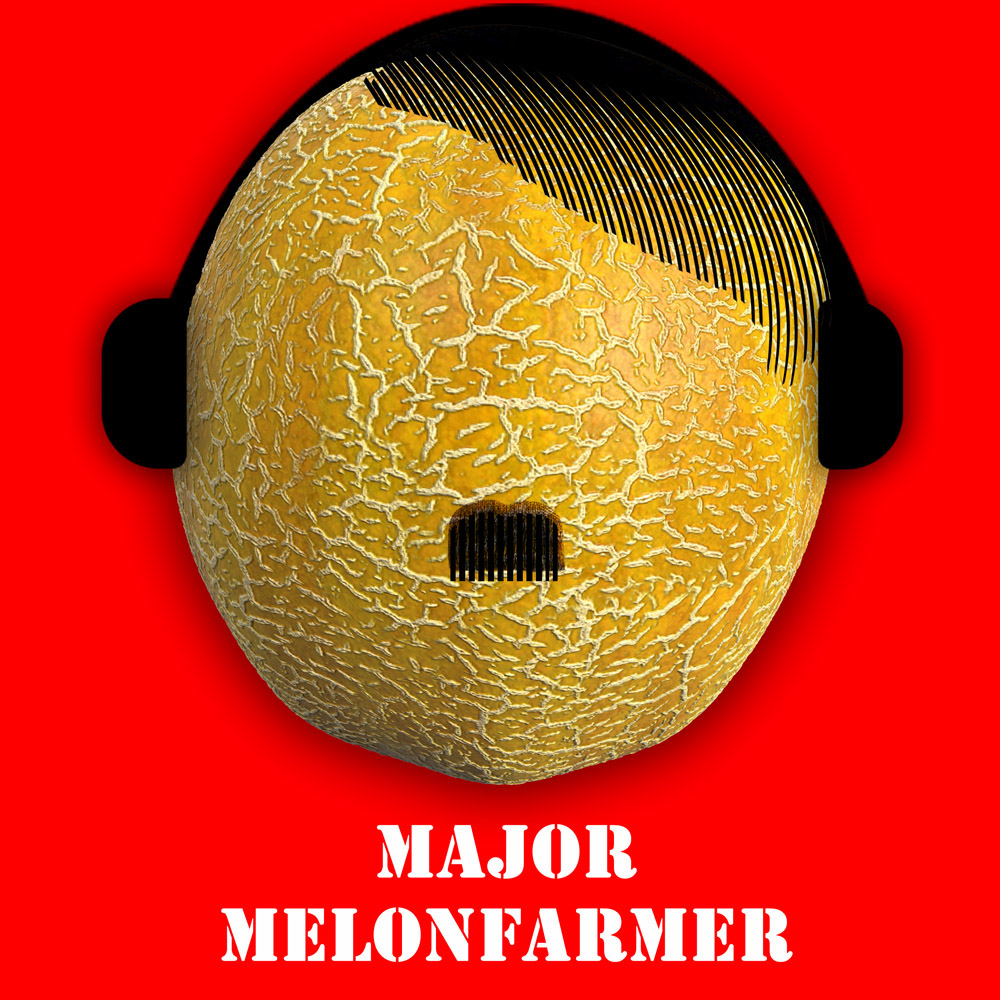 June 14, 2015: Serve a dish cold? Fahgeddaboudit! Nothing beats a brand new hot creation for venting one's veritable vexation.
Listeners of a certain age will immediately recognize the "Ad Lib"ing vehicle, but I take this parody out for a very different spin here. My arrangement / performance is 100% original; my lyrics are 180-degrees in an opposite direction across the Hudson River. While their cute NYC boy was "the most" from coast to coast, this clueless dude in Joizy is the least of the least from west to east.
Been a while since I've produced so many layers for a piece, and I find the effort is always as personally rewarding as it is tedious. Pleased with some of the music phrases I created for the horns (and word phrases for the horn-dawg), and hope something here pleases you as well. xxxooo
Performed, recorded, arranged and produced with lyrics by Kathleen Martin. Parody based on melody of Ad Libs' "Boy from NYC." Graphic art concept and design by JT Lindroos.
Major Melon Farmer (Airing Off the Side of Caution)
[Similarity to any person living (yet dead inside) is no coincidence]
Refrain: It's a doo-wop doo-wop doo-wop ditty
Of a major melon farmer in Jersey City
A doo-wop doo-wop doo-wop ditty
Of a major melon farmer in Jersey City
His form is free of diversity
Couldn't care less for gender parity
It really bites, it's just not right
Mostly men of middle age and mainly white
Ewww what an ego from Newark to Oswego!
He calls the shots across megawatts [Refrain]
He thinks he's hip, but he's a dip
Who's traveling on a petty power trip
It's such a shame he shirks all blame
And breaks the rules to always win the game
Ewww what an ego! He's no one's true amigo
When in the grip of his power trip
He pilfered public money
To build a vanity Hall
For disclosing his full Monty
Entertaining none at all. ("Tell me whyyyyy you're so vain!") [Refrain]
He's such a troll. He has no soul.
Wouldn't touch him with a 10-foot pole
In his "mo' hair" suit, he's never cute
'Cause his birthday suit is LOL hirsute
Ewww what an ego from Brooklyn to Oswego!
He has no taste, an airwaves waste [Over the Refrain]
He is the least
From west to east.
He thinks he's cool,
But he's a tool.
He's just a jerk
At play or work.
He's such a putz!
He's really nuts.
Major Melon Farmer
by
Kathleen Martin
is licensed under a
Attribution-Noncommercial-Share Alike 3.0 United States License
.