Album Description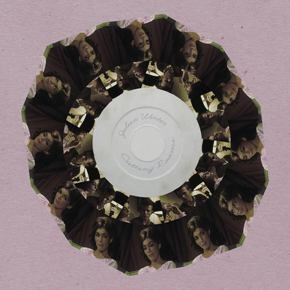 Released:
December 18th, 2017
Three years ago, Julian Winter quit his indefinite fulltime job to study Computer Science at FH Münster University of Applied Science. Studies that stimulated his brain in a way that allowed him to develop new (musical) ideas quickly. 

Since studying usually means sitting a lot in front of your desk or computer, in the evenings he often rode his bike. This is where the main inspiration for this album came from. Forever 'whooshing' alone through the streets with no lights, invisible, while re-visiting (almost forgotten) places from his past, just living the present moment, discovering new locations. Creating spaces for 'movie scenes' in the listener's head. 

Main instruments/ingredients used are percussion-tools (kitchen-utensils, wood, real drum-kits), guitars (acoustic-gtr., electric-gtr., e-bass, ukulele), software-synths (native renoise-instruments), ambient-samples (from old movies), effects (EQ, reverb). 

On a sidenote: with titles like 'Weihnacht' and 'Joyeux Noël Monsieur Richard', the timing of this release could not be better... you are free to consider this a Christmas present. 

-- 

Julian Winter is a musician from Germany. At a quite early age he learned that music can sometimes evoke arbitrary pictures in ones mind, and that that's the point where music becomes very emotive. His music contains a lot of ambient recordings from his surroundings, and if he finds something interesting, he's sure to record it and experiment with it. 

Claiming that the best thing about making music is that you become acquainted with a large number of artists from around the globe, his road has led Julian to meeting a lot of perfect strangers and very nice people in real life, as well as on the world wide web.
Cutting Rooms
by
Julian Winter
is licensed under a
Attribution-ShareAlike License
.
Bandcamp