Album Description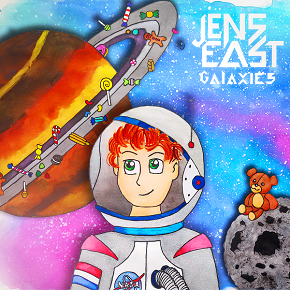 iTunes:itunes.apple.com/nl/album/galaxie…ingle/1331458680Spotify:open.spotify.com/track/2MebT20JDVNbpcosipV1vU
Lyrics:Verse 1:I close my eyes and,a calm descends on me.Take me with you,we soar to infinity.
Chorus:We're going at the speed of light, bring me higher.You lift my feet up, from the ground.I wish upon a shooting star that you make me lighter,and now you hit my heart, with the speed of light.
Verse 2:Hear the rhythm of our heartbeat,echo in eternity.We will travel thousand lightyears,we soar to infinity.
Credits:Top lines: Mijke Breepoel, Diandra BurgerVocal performance: Diandra BurgerSongwriting, recording & production: Jens OosterkampCover art: Emmely Siekmans, Jens Oosterkamp
This song is published under the Creative Commons Attribution 4.0 license.
Galaxies
by
Jens East
is licensed under a
Attribution License
.