Album Description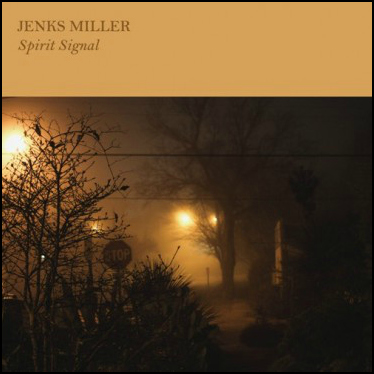 Released:
September 13th, 2015
The multifaceted, tireless Jenks Miller (Mount Moriah, Horseback) turns his compositional and guitar-shredding talents to his first widely distributed solo album Spirit Signal, an experimental LP totally of-a-moment; each track was conceived, tracked, and mixed in one day. Though the surface characteristics of Jenks Miller's various projects vary tremendously, they all share a carefully-crafted internal logic and an arresting attention to detail.  The sonic pallette on Spirit Signal is at times airy and lyrical, at others claustrophobic and raw. Fractured, hypnotic melodies circle each other ominously, organic drones wilt beneath layers of fuzz, and minimal percussion disappears in an avalanche of sky-scraping texture. Spirit Signal is an album of contrast and synthesis, the stuff of internal landscapes.  The playing here may recall folk guitar titans Neil Young and Richard Thompson and mind-benders like Keiji Haino, Loren Connors and Michael Morely.
Spirit Signal
by
Jenks Miller
is licensed under a
Attribution-Noncommercial-No Derivative Works 3.0 United States License
.