Album Description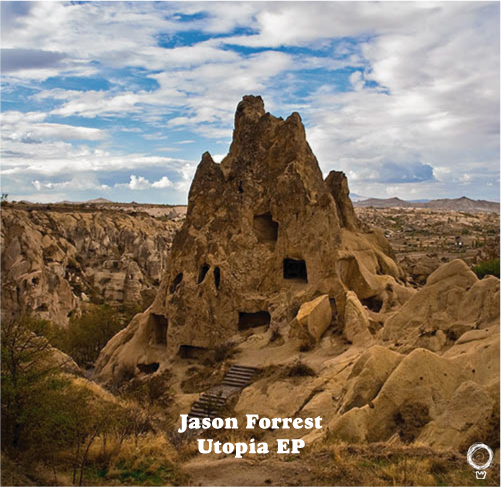 Released:
December 1st, 2010
Jason Forrest @soundcloud @wikipedia // mediafire this zip
It's been 6 years since I've released any of my own "Jason Forrest" music. Yes, I've been busy -  working on Club music or Breakcore under my DJ Donna Summer alias, or developing the Star6 iPhone app, or running 2 record labels, Cock Rock Disco and Nightshifters and then, of course, there was just "life in general".  
Yes, it's been a while, but I've never stopped making the music that I always considered closest to my interests and inspirations.  I've been plotting and listening and trying to learn all along, as no one is really interested in someone doing the same thing forever, nor are they interested in someone completely reinventing themselves every year either.
That's why I'm proud to announce that I have a new Full-Length album due out in 2011 and I'm really super-excited about it! 
I'm so excited, that When Brian Miller asked me to make 2 tracks for his Deathbomb Arc "Digital Singles Club" the proposition morphed into a legit 4-track EP, and here it is, on your computer now. 
I really hope you enjoy it. 
More to come soon!
--- THIS IS PART OF DEATHBOMB DIGITAL SINGLES CLUB
>> Sign up for the Deathbombarc Digital Singles Club it's only $10.00!
In the tradition of the Deathbomb Arc Tape Club, Deathbomb is excited to announce the Deathbomb Digital Singles Club. Embracing new trends in digital technology, this club expands on our mission of bringing you new music, from both well known and totally underground bands, at an unbelievably affordable price.
Beginning the first monday in September 2010, and going till Sept 2011, subscribers will be send a secret link and password to 2 previously unreleased tracks. Each week will be a different band covering a huge variety of genres from noise-rock to breakcore, from witch house to new age and more. Each digital single will have gorgeous art made for it by Mario Zoots of Modern Witch.
The tracks will be made available in both hi-res and mp3 quality. In addition to the 52 weeks of new singles, occasional bonus releases will be sent to subscribers. For the mere $10 subscription cost, you will end up getting these previously unreleased tracks for less than 10 cents each.
Here are just a few of the acts confirmed so far:
After Effects (Rand Sevilla)
Baby Birds Don't Drink Milk
Back To The Future The Ride
Batwings Catwings
BITCHES
Blackbird Blackbird
Blissed Out
Captain Ahab
C V L T S
The Dawns
Divorce
Ear Pwr
Endless Endless Endless
Ghost Animal "Shapes Take Shape"
Girls in the Eighties
Haunted Horses
Hyper City (formally Team Brick / member of Beak>)
IE
Jason Forrest
Juiceboxxx / Foot Village collaboration
Kevin Greenspon
Kinit Her
Kiss Kiss Fantastic
Meridian Signals
Mickey Mickey Rourke
Miguel Mendez & Joel Jerome (member of Dios)
Modern Witch
Pariah Carey
Railcars
Rale
Saivus
Sickboy
Sister Fucker (members of Child Pornography & ex-Coughs)
Teeth
Turbine
tik///tik
The Urxed (member of High Places)
U.S. Girls
VNC
Bonus Releases:
Yuma Nora rarities/unreleased tracks ep
Vancouver BC compilation feat: Animal Bodies, Twin Crystals, Holzkopf, Myths, Stamina Mantis, Reflektionss, N.213, Filip Gorecki, Nuggeteer, more!!
Please make sure to include your preferred email address with your order. We will need this in order to get you the links and passwords to the singles. If you are ordering after Sept begins, you will still have access to all the singles released thus far.
Utopia EP
by
Jason Forrest
is licensed under a
Attribution-NonCommercial-NoDerivatives (aka Music Sharing) 3.0 International License
.
Deathbombarc Digital Singles Club