You came this way:
Home
>
IntraHealth International
IntraHealth International

(1 Albums, 10 Tracks)
Artist
Change the Way People Think about Health, Technology and the Developing World
Help put the latest advances in open source technology into the hands of Africans to solve the most critical public health issues of our day. IntraHealth OPEN is an initiative aimed at building technological fluency and local innovation in open source systems for health in Africa. With growing broadband connectivity and mobile phone use increasing at twice the global rate, Africa is taking advantage of cutting edge technologies in eHealth. Open source technology (where the code is openly available and able to be modified or expanded by the local developer/user) is ideally suited for application in low-resource environments, being free of licensing and upgrade fees, versatile and collaboration-friendly. With targeted training and support, open source solutions can enable African developers and health professionals to create, customize and grow systems themselves based on local expertise, needs and realities.  See the list of leaders in the worlds of global health, technology and entertainment who have joined our OPEN Council to support this work.
"Open source technology lets us address health challenges collaboratively with African developers in the lead, designing programs to meet the specific needs of our people. If we invest in open source development training in Africa we will be supporting a new generation of self-sufficient health professionals able to use technology and customize programs to meet the most urgent needs. Better organized, efficient, affordable and sustainable systems save lives." —Youssou N'Dour
» READ MORE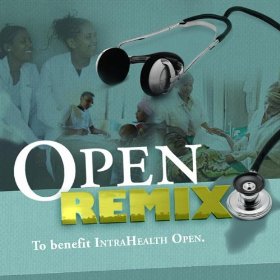 IntraHealth International: Donate