Album Description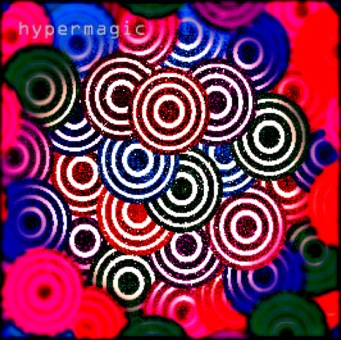 Introducing London's Hypermagic, a forest of echoes and polychrome phonographic vibrations inspired by acts like Grouper, Emeralds, Do Make Say Think and Teen Daze. Layers of rustic beats, rusty clicks, shrouded voices, kaleidoscope reverbered guitars and rheumatic feedback. After 4 well-received EPs and a full-length (everything on free download) here are new sonic textures and rhytmes that will ride you along a time warping tunnel headed straight for the moon. Stay tuned for more music at Magic Rub Cassettes and check out the interview below.
-Bad Panda Records, May 7th 2012 (Read More + Interivew)
Bad Panda #127
by
Hypermagic
is licensed under a
Attribution-NonCommercial-ShareAlike 3.0 International License
.
Permissions beyond the scope of this license may be available at
http://www.facebook.com/Hypermagic
.
Bad Panda Records [Free]