Album Description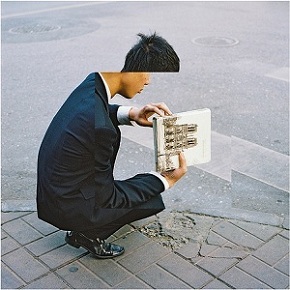 LP OUT 7/17

Inverting expectations, a shop in Yangon, Myanmar advertises "Hot" and "Cold" in blue and red, changing the typical association between words and sensations. One stop along the way of Josh and Simon's lifelong musical journey, the interchangeable sign mimics the brothers' adventures with noise and melody. Border Area, their debut LP, is their signpost, marking the intersection between restless psychedelia and steady drum machine beats.

From origins of gong, keyboards, and bass during their first official show in 2006 in Beijing, Hot & Cold developed their wild, abstract sound into structured explorations. These transnational brothers perfectly embody the universal, borderless approach of krautrock with their roaming and buzzing minimal set.

Hot & Cold build their sound around relentless beats, looping, driving bass, and blown-out keys. The duo's energy and emotion jump through the speakers, creating a vitality that is greater than the elements alone. Anticipation builds, leading to unhinged release, carried by the brothers' execution of songcraft and experimentation.

Border Area signifies a drive to follow creativity across borders, across cultures, delivering music that moves beyond expectations or trends. Simple elements allow Hot & Cold to fully explore their warped sense of traditional pop or rock song structures; energy and delivery ensure their sincerity. This is not simply pop or rock music; shifts in rhythmic patterns or vocal delivery or song structure materialize instead of expected songwriting moves.
Border Area
by
Hot & Cold
is licensed under a
Attribution-NonCommercial-NoDerivatives (aka Music Sharing) 3.0 International License
.
Midheaven & Carrot Top