Album Description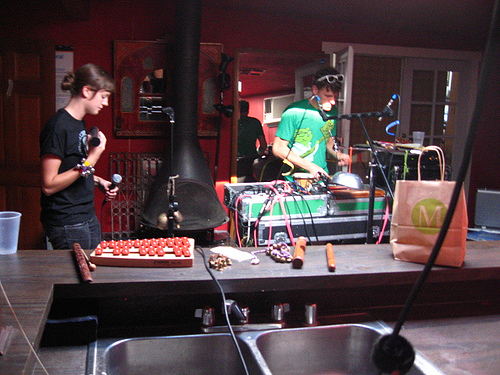 Recorded:
August 2nd, 2007
In the midst of a US tour with Soft Circle, High Places came by dublab and graced us with a live performance that flew above and beyond most sounds we've heard lately. They are a cross between many exciting sources but all their own. We won't spoil the surprise with predictions of how your ears will hear them so without further ado here goes…
Live Performance
live on dublab 08.02.07
live on dublab 08.02.07
by
High Places
is licensed under a
Attribution-Noncommercial-Share Alike 3.0 United States License
.