Album Description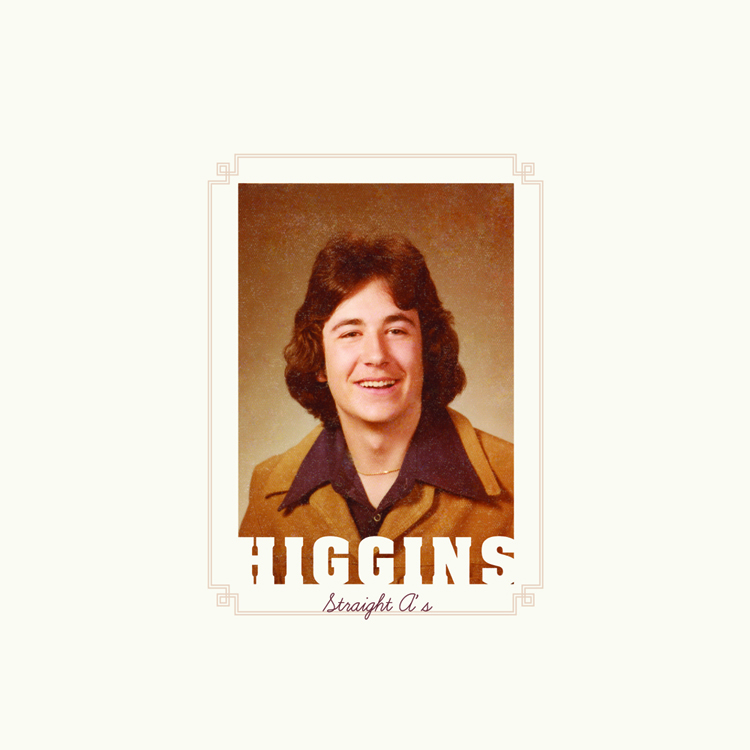 TAGGED AS:
acoustic guitar
,
classy rock
,
drum solo
,
classy
,
beatles
,
classic rock
,
badfinger
,
steely dan
,
songwriting
,
wurlitzer
,
pop
,
70s
,
guitarmonies
,
higgins
,
See Less...
Higgins prove trying is cool. The new album Straight A's is your Cliff's Notes for life.

SBR56: HIGGINS - STRAIGHT A'S

For all the paranoia, regret and self-doubt that Kevin Fish sings about across the thirteen flawlessly crafted songs on the new Higgins album Straight A's, for all the talk of lies, guilt and confusion, never once does he submit to resignation. For Fish, failure is surely an option but that doesn't mean it's OK. When he tells his love in "Build It Up," "don't give up / we're only here to build stuff" you believe him, especially considering the temple of musical beauty those words sit within. Along with his longtime drum-wizard and partner-in-rock Brian Kantor as well as a cast of collaborators including multi-instrumentalist / string arranger Josh Kaufman, bassist Billy Filo, co-producer and recordist Travis Harrison and Marshmallow Coast's Andy Gonzales amongst others, Fish guides us on an ambitious and deeply soulful journey through his musical heart, a place paved with pop, sweet grooving melody and chords upon chords.

Never before has Fish sang as softly and as affecting as on "Do You Still?," perhaps the most exquisite diamond of a pop song he's ever written. That's saying a lot since this record collects several glimmering pop jewels; the pristine jangle of "Slap or Pinch," the Pet Sounds majesty of "Never Here," and the only non-Fish composition, Josh Kaufman's elegant minor-key "When I See Her" which suggests Orbisonian dramatics through the prisms of electric guitar and early-Lennon classicism. Hooks are the king of this classroom. However, while memorable melody is ubiquitous, much of this record's musical heart beats at slower pace, and compositions like "Lie" and the stunning closer "Sing" breathe deeply, unfolding with a stately elegance and assured maturity.

It's been four years since the last Higgins record Zs, and for all that platter's magnetic classic-rock inertia, it is here that this band's fully mature voice has arrived. It seems they've graduated, if you will, with straight A's of course, to stand toe-to-toe with the big boys. Yet, for all the record's laser thematic focus, it never gets bogged down in any dogma, never loses its sense of fun, joy or good humour. Higgins shows, without any snark or irony, that it is cool to work hard and to try your best. Consider Straight A's your Cliff's Notes for life.
Straight A's
by
Higgins
is licensed under a
Attribution-Noncommercial-No Derivative Works 3.0 United States License
.