Album Description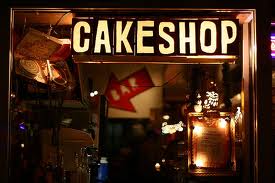 On the night of July 22, 2006, Hell Hoarse debuted at the a venue in lower east side of NY called Cakeshop.  Chuck's computer broke right before the gig, but he was still equipped with his voice, so Brendan stepped up the electronic mayhem all by himself this evening and the results are what you are are hearing. The night ended with Chuck's face bloodied by a broken microphone and this audio picture taken by Derek Morton.  
Live Performance
live @ Cakeshop 7/22/06
live @ Cakeshop 7/22/06
by
Hell Hoarse
is licensed under a
Attribution-Noncommercial-Share Alike 3.0 United States License
.