Album Description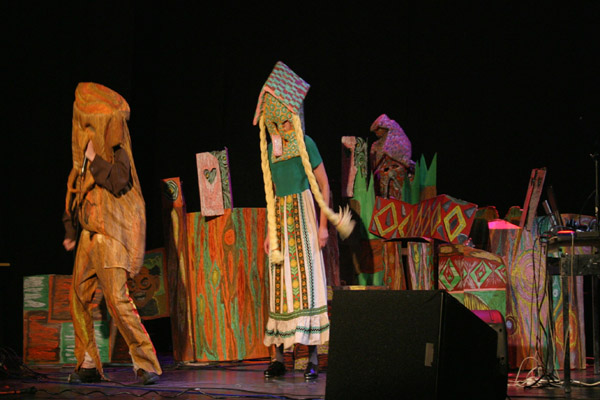 Released:
April 11th, 2006
Recorded:
March 18th, 2006
Imagine a post-apocalyptic nightmare world where mutated Hans Christian Andersen characters play noisy synthesizers stretched through an assortment of brain-bleeding sound effects and oscillators and you'll be halfway to a good description to the sound of Hans Grüsel's Kränkenkabinet. This San Francisco outfit has released their new album HAPPY AS PITCH (available on the CIP label) following the two stunning albums that devastated these airwaves last year. Be prepared for a rare opportunity to hear these Teutonic hellions twist your unadulterated synapses. (-Bill Zurat)
Single Tracks
unreleased mp3s from Hans Grüsel's
unreleased mp3s from Hans Grüsel's
by
Hans Grüsel's Krankenkabinet
is licensed under a
Attribution-NonCommercial-ShareAlike 3.0 International License
.