Album Description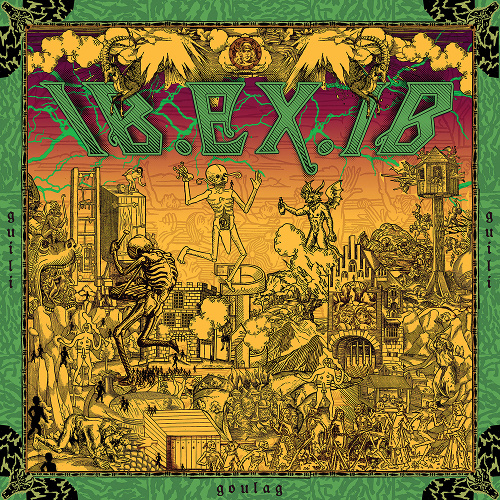 TAGGED AS:
rock
,
country alternative rock
,
free jazz
,
african
,
jazz
,
world
,
celtic
,
post-punk
,
folk
,
doom metal
,
no wave
,
harp
,
doom
,
sludge
,
harp-core
,
kraut rock
,
See Less...
Released:
October 19th, 2014
Guili Guili Goulag is a weird XP rock band influenced by african music, Kraut Rock, doom, punk ... and a lot of other things. It consists in a noisy harp, a groovy bass, and a tribal drum. The musicians were or are involved in various underground projects such as Duflan Duflan, Spoilature, Arts et Techniques ... They live between Brussels and Paris. 

Guili Guili Goulag has recently released their first record (IBEXIB). 4 labels are involved in this release (Mon cul c'est du Tofu, Rockeril Records, Cheap Satanism and Attila Tralala). 

Guili Guili Goulag play as often as possible and are always happy to
meet new faces or to collaborate with random musicians. Their
concerts can be described as a tribal and noisy act with improvised
moments. They have toured for the first time in October 2014 (15
dates in France, Germany, Slovenia, Switzerland...) and plan to tour
again in May (Western France) and in October 2015 (France, Italy,
balkan countries ...). 

The band is currently composing new material which will be released by the end of the year (2015).
Ib.ex.ib
by
Guili Guili Goulag
is licensed under a
Creative Commons Attribution-NonCommercial-NoDerivatives 4.0 License
.