You came this way:
Home
> Curator:
ccCommunity
>
Gonzalo Varela
Gonzalo Varela

(1 Albums, 13 Tracks)
Artist
LOCATION:
Montevideo, Uruguay
Composer, sound designer, audio producer, performer and teacher born in 1990 in Montevideo, Uruguay. I currently study the Master of Fine Arts program, Profile: Music Composition for the Screen, in Columbia College Chicago (in the United States), funded by a scholarship of the Fulbright Foreign Student Program as well as a Graduate Assistantship. I am a Graduate in Music, specialized in Composition, having studied between 2011 and 2016 at the Escuela Universitaria de Música (University School of Music) of the Universidad de la República (University of the Republic), in Montevideo, where my composition professors were Osvaldo Budón, Leonardo Secco, Luis Jure and Gonzalo Pérez. At this institution I also study a major in Guitar since 2011, taking classes with Ramiro Agriel. In addition, I have studied composition with Coriún Aharonián, as well as musical genres such as Flamenco, Tango and Jazz with various teachers.
Works of mine have been played in concerts, festivals and workshops in Argentina, England, Germany, Iran, Mexico, Portugal, Scotland, Spain, the United States, Uruguay and Wales, and I have written music for films, theatre plays and video games. I have received awards and special mentions for compositions, sound designs, arrangements, recordings and live shows. I have released three books, and as a performer I have taken part in several ensembles and choirs, recorded in released albums and a video DVD, and given over 300 concerts in Argentina, Brazil and Uruguay.
I have worked as a teacher of Composition, Harmony, Counterpoint, Reading/Writing music, Sight-singing and Guitar. Among the institutions where I have worked are the Music Department of Columbia College Chicago, the University School of Music of the Universidad de la República, the School of Engineering and Technologies of the Universidad Católica del Uruguay, and the Margarita Xirgu Multidisciplinary School of Dramatic Art of the Intendencia de Montevideo.
(last update: 19 October 2018)
» READ MORE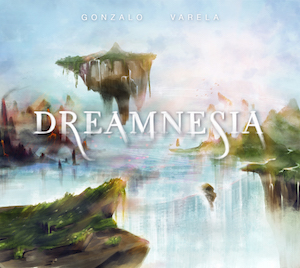 Bandcamp