You came this way:
Home
> Curators:
WFMU
/
KBOO
>
Golden Retriever
Golden Retriever

(2 Albums, 2 Tracks)
Artist
MEMBERS:
Matt Carlson - dot com analog modular synth
arp odyssey
Jonathan Sielaff - amplified bass clarinet
effects
Their press release describes the band:
"Golden Retriever create polyphonic music from monophonic instruments. The bass clarinet and the analog modular synthesizer are generally both capable of playing only one note at a time. Starting from this point of pure melody, Golden Retriever then find ways to turn melody into harmony... to make live electronic music that is remarkably rich in textural details and almost symphonic in its use of layering.
Recorded live, but then heavily edited in Carlson's basement studio... the four songs presented here were typically performed as 25 or 30 minutes pieces. For the album, the songs were distilled into shorter passages where the original structure remains, but each section within the overall song has been shortened."
Also of note, Golden Retriever is now called The Space Bums
» READ MORE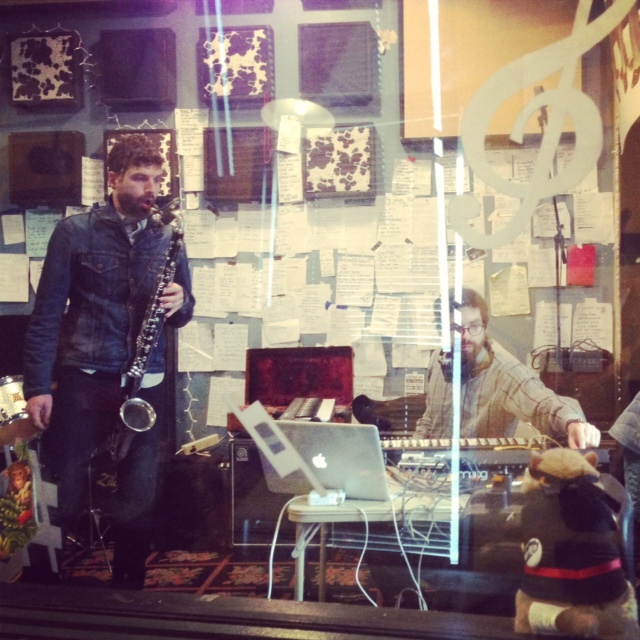 Also Featured In: Radio Program