Album Description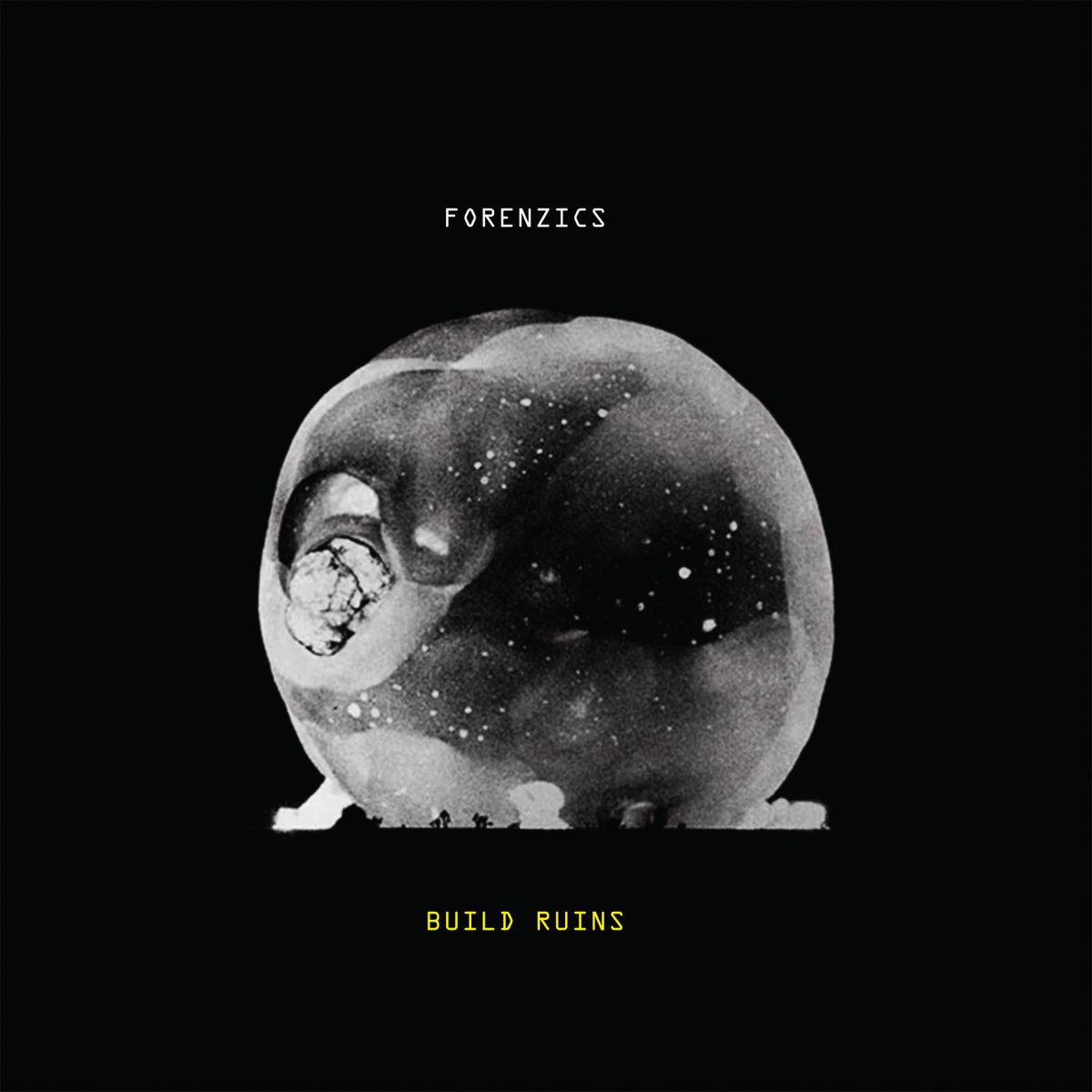 Renowned for their experimental and improvisational slant on noise, psych, drone, art rock & post punk, Sydney collective Forenzics drop their third album 'Build Ruins' on New Weird Australia's label imprint, New Editions.
A collaboration with Japanese electronic artist Ryota Yamamura and Joe Cummins on trumpet and Kaoss, 'Build Ruins' is driven by Forenzics' simple philosophy: play what you feel without limits and boundaries, but whatever is brought to the table must be created there and then. There are no restrictions on genre, texture, format or structure – Forenzics' improvisations are directly defined by the mood, ability and preferences of the musicians taking part.
The constants in Forenzics are the two guitarists, Matthew Syres and Dirk Kruithof, both playing through myriad effects, tunings and various degrees of prepared guitar, with Dirk often adding voice, bass, banjo or found sounds to the mix. Forenzics have also played with some of Sydney's best drummers including Evan McGregor, Louis Burdett, and founding member Ben Eadie.
'Build Ruins' follows two earlier releases from Forenzics, 2009′s 'H3O' and 2010′s 'Static and Silence', and is woven from their ever-evolving live shows – which have earned plaudits such as "early Mogwai baiting Oren Ambarchi and Battles" (via Blitz Magazine).
The six track album – with cover art from New Weird Australia's Heath Killen – is available in two formats: a run of limited-edition CDs, housed in a six-panel poster sleeve with artwork by Heath KIllen; and a 'name your price, no minimum' MP3 / FLAC digital release. Both formats are available from newweirdaustralia.bandcamp.com
Press for Build Ruins:
"New Weird Australia has consistently released artists left of centre of the left of centre. Not content to just put out anything that may superficially sound 'weird', the label is well curated and, in most cases, also very well recorded. This lifts its releases above the masses of crude (however worthy), outsider music in the underground at the moment. Build Ruins is a prime example of this and sits as one of the best in an already impressive roster of releases." Cyclic Defrost
Build Ruins
by
Forenzics
is licensed under a
Attribution-NonCommercial-NoDerivatives (aka Music Sharing) 3.0 International License
.