Album Description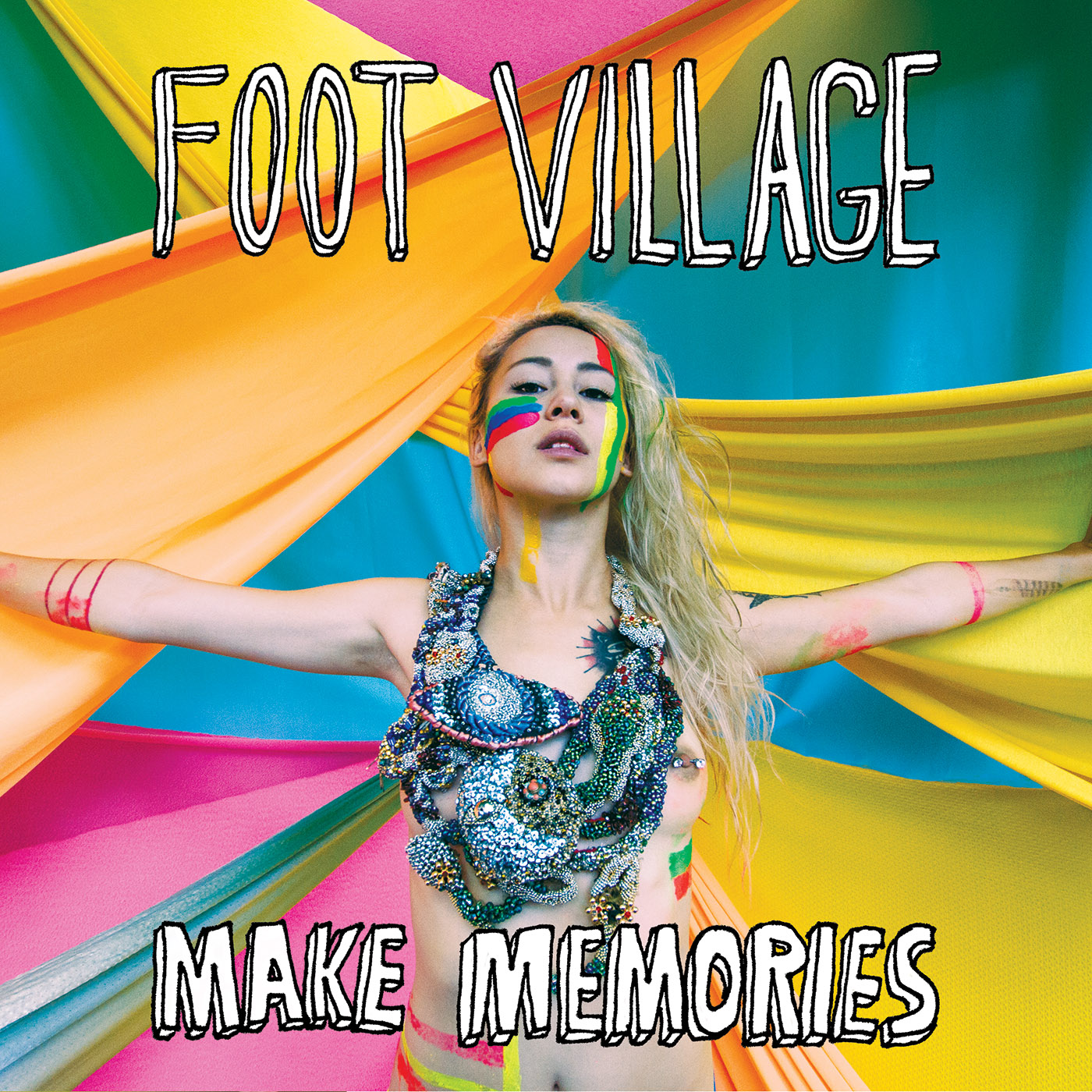 Released:
March 13th, 2013
Until now, Foot Village has worked in the genre of fantasy. Their first three albums constituted a trilogy, telling the abstract story of the first city formed after the apocalypse. The city rose. The city reached glory. The city fought wars. The city crumbled. Now Foot Village has returned from this world of fantasy to our own. Both in the form of a warning and hope. As always, their message travels on the sound of a horde of drums (in fact, there are four drummers in the band); their voices chanting cryptic riddles too catchy to ignore. 

Known as Citizen's Kinsman, Lee, Taylor-Fantastic, and Rowan, now joined by Citizen Loveridge (of Beak>, Fairhorns) as well. While their last album, Anti-Magic, maintained an almost constant ballistic level of energy to tell it's story of war, Make Memories finds the group working in the form of ballads, alongside their kraut-punk roots. Foot Village's messages of hope are as exciting and ecstatic as ever, but their warnings are a swamp, slowly being brought to a boil. Recorded and mastered by Rik Dowding at Portishead's studio in Bristol, UK, Foot Village's fourth album 'Make Memories', captures the power of their live show unlike any of their releases previous. Rich with a cool, dark atmosphere, while still maintaining an upfront and powerful presence. This is the album for those wanting to take home the strength and magic the band has displayed playing at fests like All Tomorrows Parties, touring all over the US and EU, and opening for bands like Avey Tare, Dan Deacon, and HEALTH.
Make Memories
by
Foot Village
is licensed under a
Attribution-Noncommercial-No Derivative Works 3.0 United States License
.