Album Description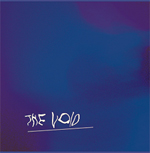 frenzied, dissonant minimalism on this intricate suite of modern no wave by the seminal Flying Luttenbachers.
Featuring: Ed Rodriguez (also Gorge Trio, ex-Colossamite, ex-Iceburn), bassist Mike Green (also Burmese) and Weasel Walter back on the drum throne.
The Void
by
Flying Luttenbachers
is licensed under a
Attribution-NonCommercial-ShareAlike 3.0 International License
.
CD Baby