Album Description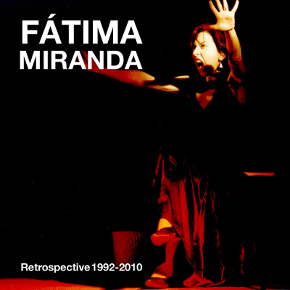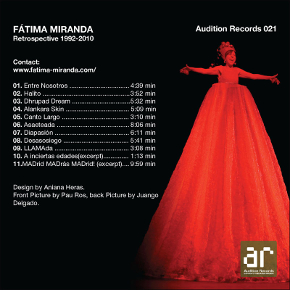 Released:
March 11th, 2015
Release credits from Audition Records (also find full artwork and interviews there):
FATIMA MIRANDA : voice & compositions.
Promotional compilation curated by Julian Bonequi.
Front Picture by Pau Ros. Back Picture by Juango Delgado. Design by Aniana Heras.
We want to give special thanks to Fátima for her support & collaboration.
Contact: www.fatimamiranda.com
Album
Retrospective 1992-2010
Retrospective 1992-2010
by
Fatima Miranda
is licensed under a
Creative Commons Attribution-NonCommercial-NoDerivatives 4.0 License
.