Album Description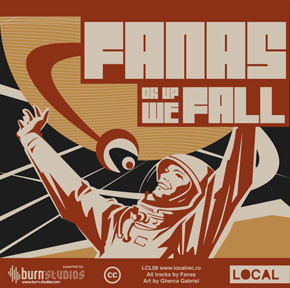 Released:
September 6th, 2011
Fanas' new album "Or up we fall" represents an update to his characteristic sound, his solid base built on funk and classic hip-hop doubtlessly aligning now with the gallery of new generation producers, presided by the unchallenged leader Flying Lotus. You can feel the L.A. atmosphere, straight from the speakers of the Low-End Theory club, post-funk & post-hip-hop animated the whole album, the laid-back samples reaching the erotic g-funk a la Dam Funk & Chromeo zone and the pigmented ambient of the Samiyam and Teebs grooves. Practically, it is one of the most easy-listening productions of the recent underground, the experimental icing leaving the accessibility of the melodies and their club appeal unchanged. 
Album
Or Up We Fall [LCL08]
Or Up We Fall [LCL08]
by
Fanas
is licensed under a
Attribution-NonCommercial-ShareAlike 3.0 International License
.