Album Description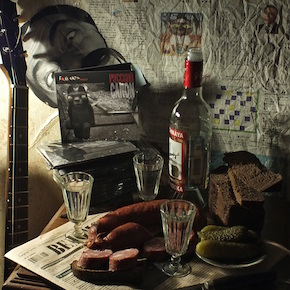 Fake Cats Project - Temptations (VULP-0075)
Experimental Rock music band Fake Cats Project from Moscow / Russia was founded by Kirill Makushin, Igor Levshin and Alexei Borisov in January 2015.
"Temptations"
(This EP includes 3 full versions of our Russian Canon songs)
1. A Dance (Full Version)
2. Temptation (Full Version)
3. The Four Faces of Taganka Square (Full Version)
Music by Fake Cats Project
Fake Cats Project is:
Igor Levshin - Guitar, Bass, Keyboards, Virtual ANS, Metal Rulers, Razor Blades
Alexei Borisov - Bass, Guitar, Drums, Analog Synths, Tape Recorder, Suz
Kirill Makushin - Bayan, Harmonica
Performed / Recorded / Mixed by Fake Cats Project, 2016. 
Natalia Levshina - Design & Layout
Temptations
by
Fake Cats Project
is licensed under a
Creative Commons Attribution-NonCommercial-NoDerivatives 4.0 License
.