You came this way:
Home
> Curator:
ccCommunity
>
FLT RSK
FLT RSK

(1 Albums, 8 Tracks)
Artist
LOCATION:
Athens, GA 30601
MEMBERS:
Matt Woolley
Matt Mansfield
JB Lawrence
"FLT RSK is comprised of Matt Woolley (Drums), Matt Mansfield (Bass) and JB Lawrence (Synths). Those familiar with the Athens music scene since the early 2000′s may recognize Woolley and Mansfield for their collective efforts in the successful and well known group DubConscious.
Though the side project of FLT RSK takes a different angle and approach than that of the reggae, jam based DubConscious. Flight Risk gives the listener "something for the mind, body and soul" (as claimed in a brief insert in the track "Realm"). With fast paced beats set forth by Woolley and Mansfield, the distinction that Flight Risk has from other groups is the addition, and phenomenal routes that Lawrence's synths take flight on. While most bands in this type of genre would be expected to maintain some kind of continuity, Flight Risk manages to successfully balance snappy dance tracks in alliance with great laid back, smooth electronic jams."
» READ MORE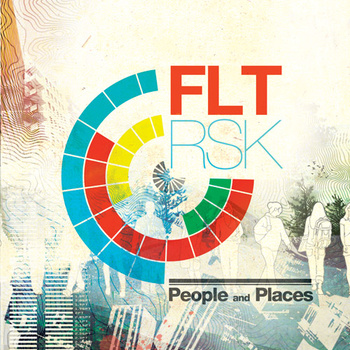 Bandcamp