Album Description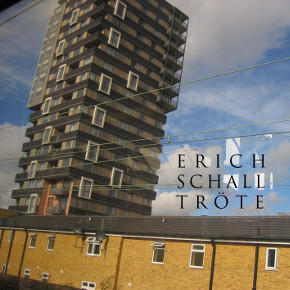 The music of Erich Schall is devoted to the straight bass drum, but without a complete submission to it. Elated she takes us by the hand and gently guides us into the awakening spring, our mating season. It works great – on the dance floor – without being there purely to create this function.
This releases is not one sound, declined over eight tracks, it is eight track with more than just one main idea developed musically. Clicking sound and flashing will be fixed with horns and guitars, in echo chambers and sent pleasantly obscured, perhaps even slightly "intoxicated." Major and minor keys are on equal footing. (For non-musicians: The white and black keys on the piano, or as quoted by M. Jackson and P. McCartney, "Ebony and ivory live together in perfect harmony").
Erich Schall is not distracted by fashionable style derivatives, but rather absorbs everything around him into his sound universe, sorts it into his toolkit, and only takes it out again, whein it is really needed in one of his tracks. We're happy as Bolle used to be (sorry, pure translation from german), that Erich has found our kleiner grüner Würfel. And we hope that he continues to observe all the "in" and "outs" of the techno genre, stays calm and relaxed, just to tinker his next sonic bombs. (A note for the men in black: "sonic bombs" is meant here as a metaphor for really good tracks. Just to get this straight.)
Tröte
by
Erich Schall
is licensed under a
Creative Commons Attribution-NonCommercial-NoDerivatives 4.0 License
.