Album Description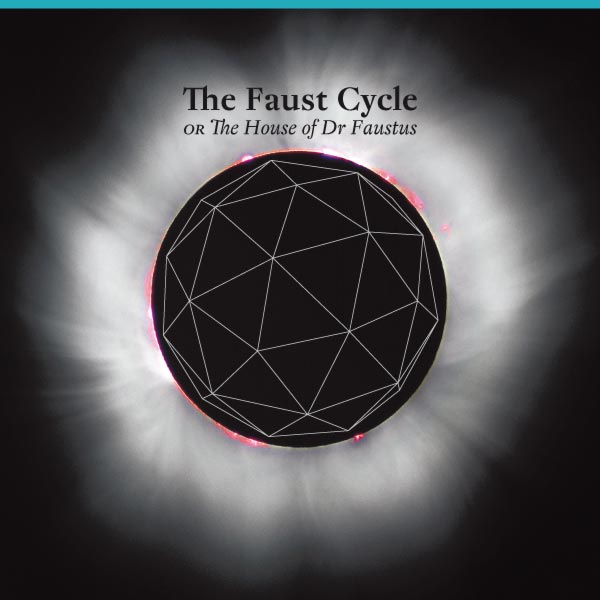 Faust Cycle
or, The House of Dr Faustus
Written, Composed, Performed & Produced by
Ergo Phizmiz
Project consultants
James Nye, Martha Moopette, The Travelling Mongoose
One afternoon Ergo Phizmiz finds himself lumbered into delivering a parcel to the house of legendary alchemist and necromancer Dr Johann Faustus who, since the events of some time ago for which he is renowned, has entered into a rather quieter life in a vast, labyrinthine house, with hundreds of lodgers running the gamut from artists, birds, bird-people, walking fictions, ventriloquists, a Cassowary, running chairs, walking gramophones, and myriad automata.
This enormous dream fable, told through speech, songs, collage and sound-design, is the result of over three years delving down various rabbit-holes, and features collaborations in a range of contexts with artists of many disciplines, including Jack Phoenix, Margita Zalite, Pete Um, Angela Valid, Bela Emerson, Martha Moopette, Amie Willingale, and Zenith Pitts.
In glorious radiophonic technicolour, it is a musical-comedy of disorientation and magick, somewhere between nightmare and the half-remembered childhood whimsy of an insomniac music-hall artiste.
Please note – "The Faust Cycle" is not, necessarily, suitable for sensitive ears at times, containing, as it does, some naughty words, some sexy references, and a healthy smattering of scatological excess.
* * * * *
Contains interpretations of music by

Claudio Monteverdi
Carlo Gesualdo
Melchior Franck
Thomas Ravenscroft
The Four Tops
Peggy Lee
Erik Satie
Sergei Prokofiev
Jacques Offenbach
Arthur Sullivan
Georges Bizet
Camille Saint-Saens
J.S. Bach
Charles Tennier
Giuseppe Verdi
Argentian Tango from "Un Chien Andalou"
Cole Porter
W.A. Mozart
Bert Kalmar & Harry Ruby
Contains samples too numerous to name…
Written & Recorded 2006-2009
Ventnor, Newport, East Cowes, Ryde, Freshwater, Buckfastleigh, Brighton, London (UK)
La Ferriere aux Etangs, La Noe de Fendrement (France)
Tirgu-Mures, Transylvania (Romania)
Thanks to
All the artists involved, Kate, Talulah & Autumn, Jeremy Court, David Fenech, Felix Kubin & Gagarin Records, Vulnavia Vanity, the Faustus of the West Country, Sal & Simon, Matt Johnson, Soundart Radio, Chris, Lucinda, et al, WFMU, Zoe & Storm, Vicki & Peter , Sid & Maz, Jo Hummel Newell & all at Quay, Penny King & Angela Unsworth, Steven Streight, Chinky Bolin, Soleilmoon, Doyouspeakenglish Radio, Proot Records, Patrick Sims, Sarah & Peter Nelson, Satanicpornocultshop, Tomomi Adachi, Erik Bumbledonk, Anthony Locke, Moritz Grünke

Dedicated to
Joseph Cornell
Ken Campbell
Morecambe & Wise
Supported by Arts Council England
Angela Valid myspace.com/angelavalid

Margita Zalite myspace.com/barenzunge

Martha Moopette myspace.com/marthamoopette

Amie Willingale myspace.com/amiesacoustics

Aaron Islamb myspace.com/aaronislamb

Elements of The Faust Cycle were presented as works in progress on WFMU (wfmu.org), and Soundart Radio (soundartradio.org.uk), who also broadcast the premiere of the entire work.
Instrumental excerpts have been released as "Music From The House of Dr Faustus" on the FMA

Cover Art by Moritz Grünke (www.bueropluspunkt.de)
to download the entire album in mp3 [5 chunks, 320kbps & artwork, 1.9GB, zip] directly from headphonica click >>> here <<<
to download the entire piece in ogg vorbis [848 minutes, 114kbps, 876 MB, ogg] directly from headphonica click >>> here <<<
to download the entire piece in FLAC [848 minutes, 4 GB, flac] directly from headphonica click >>> here <<<


to download the artwork only [gif, jpg, pdf for print, 13MB, zip] directly from headphonica click >>> here <<<
Album
The Faust Cycle [Portion 06]
The Faust Cycle [Portion 06]
by
Ergo Phizmiz & Friends
is licensed under a
Attribution-Noncommercial-Share Alike 3.0 United States License
.
FLAC / OGG