Album Description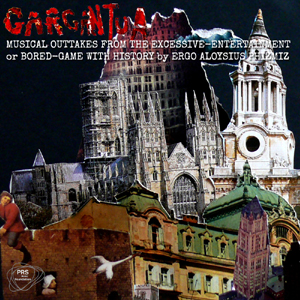 Released:
November 16th, 2012
Outtakes from Ergo Phizmiz's "Gargantua", an excessive entertainment or bored-game with history in electronic music, collage, animation, puppetry and performance. Premieres March 2013. Supported by PRS Foundation for New Music, Soundart Radio, UpItUpRecords, Qujunktions, Handpressed, Bridport Arts Centre, Berwick Maltings, Morden Tower.
Album
Outtakes from Gargantua
Outtakes from Gargantua
by
Ergo Phizmiz
is licensed under a
Attribution-NonCommercial-ShareAlike 3.0 International License
.