Album Description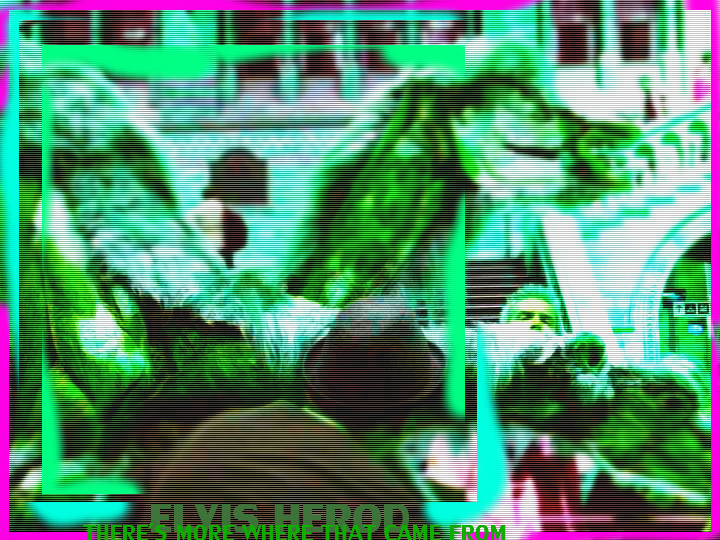 From the vast dark void, a spaceship appears, like a giant hoover sucking up all that remains of the earth. Broken shards of old television shows and music remain in the form of corrupted mp3s and audible dust. There is nothing left now... just a tinny, metallic hiss and a load of old low-fi crap that I found in my emails the other day.This truly is the end of the beginning of the end of.
This music is dedicated to my love (JR).*Must only be listened to while eating pasta
Album
There's More Where That Came From
There's More Where That Came From
by
Elvis Herod
is licensed under a
Attribution-NonCommercial-ShareAlike License
.