Album Description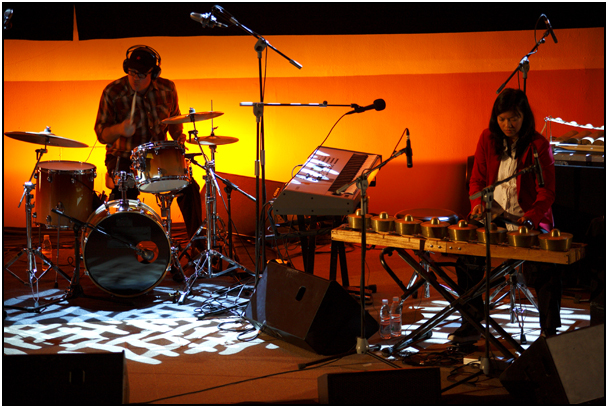 Released:
September 27th, 2008
Recorded:
September 27th, 2008
As Electric Kulintang (EK), multi-talented percussionists Susie Ibarra and Roberto Rodriguez explore Susie's Filipino roots. Kulintang is a melodic/percussive tradition from the Philippines with some similarity to Indonesian gamelan. EK's music re-imagines kulintang. It's experimental and electronic, but there are also strong connections to the roots.
On this show, Susie gives us some background on the tradition as well as how EK uses it as a springboard for something entirely new and original. And she and Roberto play a few short unplugged live improvs. We also hear a recorded excerpt from the yet-to-be-released piece War Horses, one of several collaborations EK has undertaken with poets. And we hear field recordings Susie and Roberto recently made in the far reaches of the Phillipines in conjunction with an ambitious work-in-progress: a film about an endangered indigenous eagle, and similarly endangered musical and cultural traditions in the Phillipines. (http://www.wfmu.org/playlists/shows/28758)
Radio Program
Live at WFMU on Rob Weisberg's Show on 9/27/2008
Live at WFMU on Rob Weisberg's Show on 9/27/2008
by
Electric Kulintang
is licensed under a
Attribution-NonCommercial-ShareAlike 3.0 International License
.