Album Description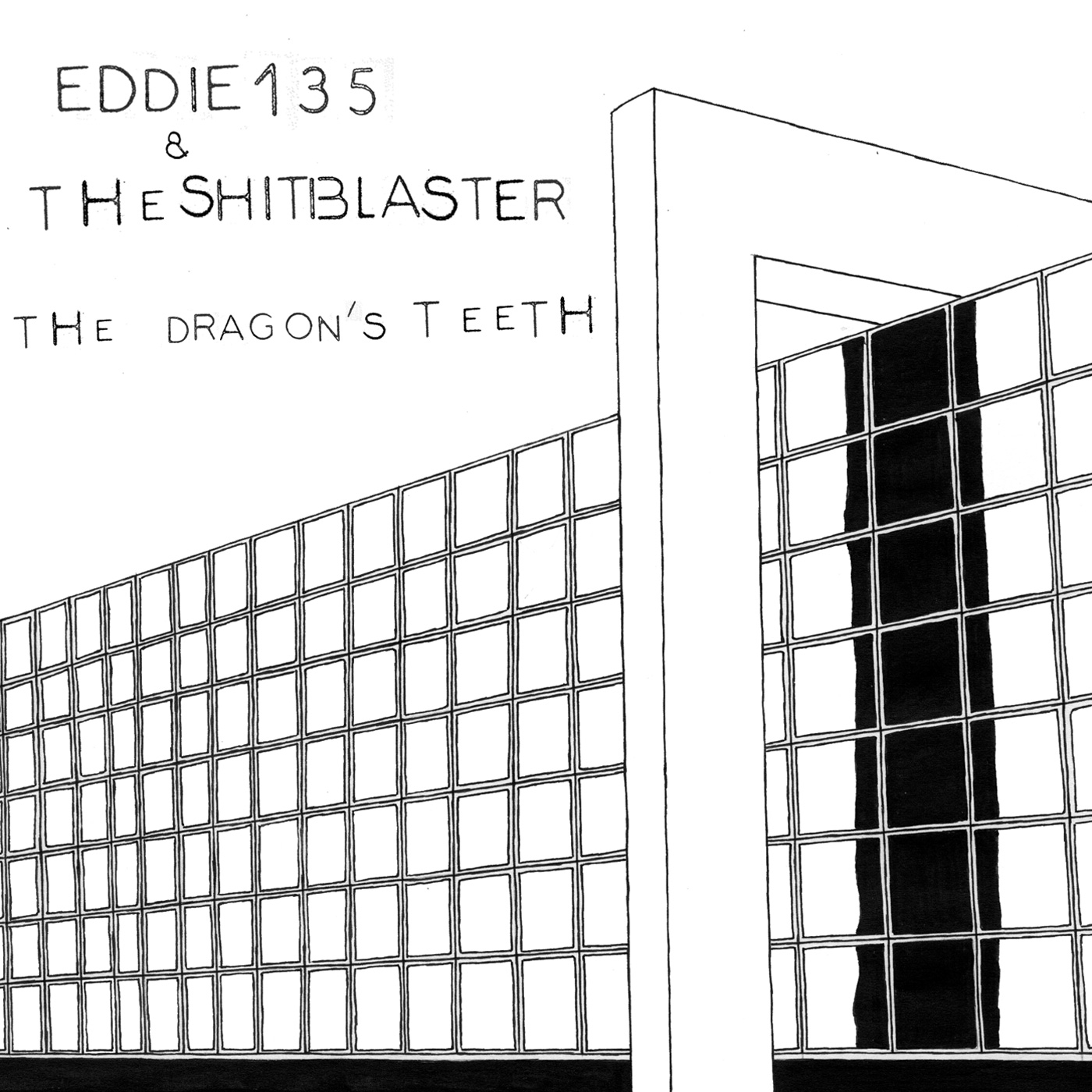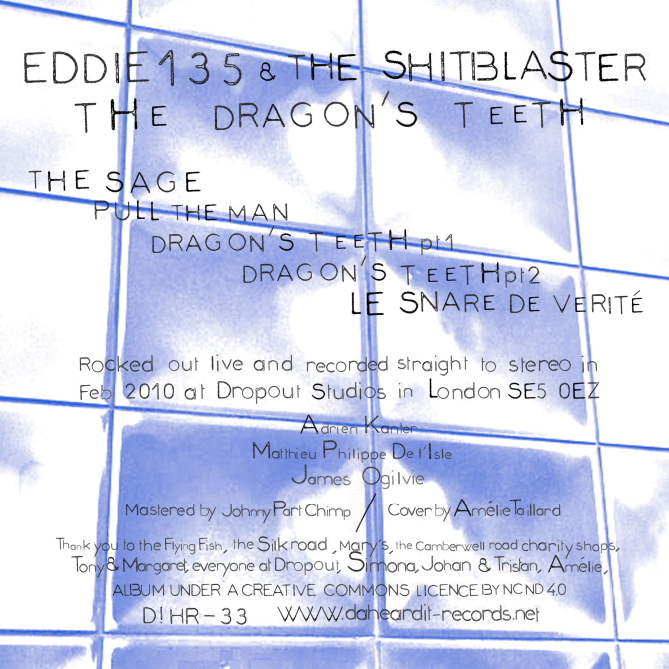 Released:
April 17th, 2017
For its 33rd release, Da ! Heard It Records dives into the origins of Creation.

Recorded in five days in London, at James Ogilvie's studio in 2010, Dragon's Teeth is the confrontation of eddie 135's experimental tweaks and Shitblaster's science of mix. Saturated like the oil from the fish and chips that three musicians greedily gulp up between two work sessions, the series of improvisations produced by Adrien, Matthieu, and James one evening, serves as the sizzling play-do used to conceive this future disc. From this initial magma that blends rhythm boxes, Juno synthesizer, and a deluge of pyrotechnical effects, accidental beaches form and reveal little by little large blankets that wrap the listener into an actual flow of lava. Petrified, the listener thus takes all the time needed to let oneself become invaded by the ensemble's numerous textures…

Taking everything with them on their way, the four gobbling geezers deployed here evolve in jolts to bring back from the depths this mysterious dragon's tooth. Instinctive, brutal, yet mastered, this album's boiling energy proves once more that the first idea is often the right one.
Dragon's Teeth, the 33rd release of Da! Heard It Records, is distributed under a Creative Commons License BY-NC-ND. The album is available for free listening and downloading at the following link: http://www.daheardit-records.net/fr/discography/dhr-33
The Dragon's Teeth
by
Eddie 135 & The Shitblaster
is licensed under a
Creative Commons Attribution-NonCommercial-NoDerivatives 4.0 License
.
Da ! Heard It Records
Da ! Heard It Records