Album Description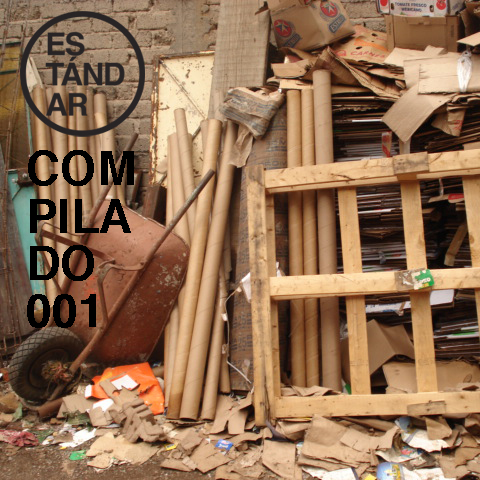 In our first music compilation we publish bands or artists based on Guadalajara city, this is a mix that shows a sample of the sounds created in this city that goes from pop, noise to psych rock, all artists working on independent labels or self published. http://www.estandar.org
COMPILADO 001
by
ESTÁNDAR
is licensed under a
Attribution-NonCommercial-NoDerivatives (aka Music Sharing) 3.0 International License
.
Jason Sigal on 06/06/2011 at 09:42PM
Estándar (estandar.org) is an online platform for contemporary culture from Mexico. It's a new project, but from a group of people who have long been active in the underground music community, curating for local events as well as global/online distribution.
COMPILADO 001, the first in a series of samplers from Estándar, shines a light on the vibrant Guadalajara music scene. One of these artists -- the avant plunderphonicollagist .RR (né Arturo Ortega) -- may already be familiar to FMA listeners as a Classwar Karaoke participant whose work has been curated by suRRism-Phonoethics. The rest range from to shimmering pop (Hey Chica!), to dark-wave minimalism (Tzohto y la mente paisajista), to flavored folk (Cyané & Dorotheo) and revolutionary punk (El Sagrado). A shoegaze haze looms large throughout, and that's a good thing; nod along with "Waitin' for the Orange Sunshine".
This mix flows together seamlessly, so I encourage you to listen to all ten tracks as a whole, and keep an eye on what's next from Estándar!
-Jason via blog
» 0 COMMENTS