Artist
MEMBERS:
Doron Sadja - electronics
Doron Sadja is a sound and visual artist investigating how sound, light, movement, and the body can react to and augment the architectural, atmospheric, and psychological space of the performance environment. Current projects include solo sound and installation work, MIRRORGATE - a sound collaboration with Mario Diaz de Leon, and Alfi & Waldi (with Alfredo Marin), Ganjatronics (with Justin Craun), Perfect Lives (with Severiano Martinez), and Sadjeljko/Symbol(with Zeljko McMullen, Mario Diaz de Leon, Justin Craun, Brooke Gillespie, MV Carbon, and Johnny Misheff). Sadja has published multiple solo and collaborative works on 12k, Shinkoyo, and Atak records. .
In 2003 Doron founded Shinkoyo : an experimental music record label/art collective currently based in New York, Oakland, and Baltimore. From 2006 to 2010 Doron founded the Paris London West Nile performance/gallery space in Brooklyn. .
Doron received his BMA from the Oberlin Conservatory of Music specializing in Technology in Music and Related Arts (2005) and his MFA in Music/Sound from Bard College (2010). In addition, Doron has also attended the Southern California Institute of Architecture in Los Angeles (2005) and the Lexia International Visual Culture Program in Berlin, Germany (2003). .
Recent performances and installations include : Bard College (New York), D'Amelio Terras (NYC), OFFF Festival (Spain), Cleveland Museum of Art, Butchershop Gallery (Vancouver), Lemp Arts (St. Louis), Dangerous Curve Art Space Los Angeles, linespaceline (Los Angeles), Public Space (London), Issue Project Room (NYC), the Tank (NYC). .
» READ MORE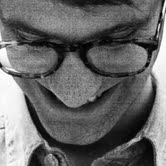 Also Featured In: Live Performance