You came this way:
Home
> Curator:
ccCommunity
>
Deiezione HC
Deiezione HC

(1 Albums, 5 Tracks)
Artist
MEMBERS:
Stevo: Chitarra e voce
Giò Quisipuò: Basso
Matte Berny: Batteria
Deiezione HC was born during Fall 2014 after Matte, a freelance drummer, read a sign that stated that a guitarist called Stevo and a bassist called Gio were looking for a third person to start a punk band. We started composing our songs and on April 2015 we landed our first three-date mini-tour. We keep on composing and playing around Tuscany and Emilia Romagna. We are very proud of having had the opportunity to share the stage with many great bands from the Italian and international underground, spanning from an extremely wide variety of genres, from punk to ska, from post hardcore to metal, from rap to dance. We are set to enter the studio on January 2017 to record some new tunes that will become a part of our first full-lenght record, and we are also planning a few splits with: the rock'n'roll band Charles Sbronzon, the grindcore band Sonasega Megadraiv, the death metal band Insane Attitude, the fastcore band Defezione, and the hardcore band Furgone. Our lyrics deal with the topics of State oppression, racism, exploitation, genocide, and we have the intention to try and deal with as many problems of our society as we can, in order to build a framework for discussion and debate about these topics. We as a band stand against fascism, racism, sexism, police violence both in prisons and in the streets, religious divisions and other forms of social control and oppression. We also stand against the widespread warfare that we sadly get to witness everyday on the news.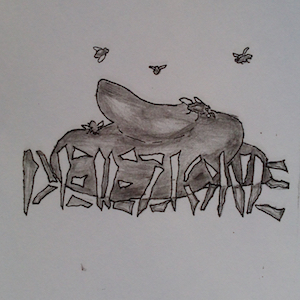 Bandcamp
Punk4Free