Album Description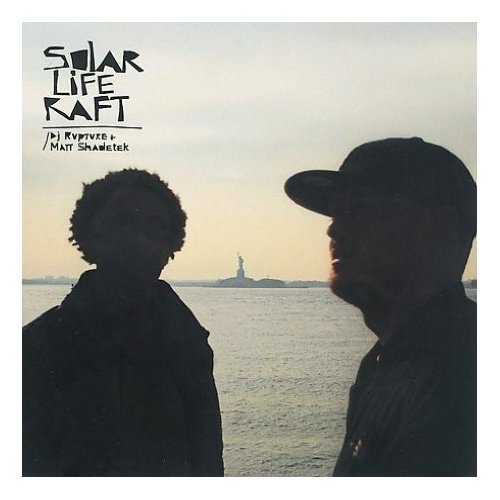 Released:
November 7th, 2009
With the release of 2009's Solar Life Raft, DJ Rupture and Matt Shadetek emerge from the shores of Brooklyn bearing gifts from the future. A rich blend of bass, beats, and space, rocked by a tropical wind out of the west, the album is an arresting testament to the fruit that grows at the margins, free from genre orthodoxy and pulsing with gentle mutant energy. The duo has a shared appreciation for streetwise dance music as well as more experimental sounds, and Solar Life Raft features tracks blended on three decks into a complete hypnotic and gripping narrative. (via altsounds)

Solar Life Raft
by
DJ /rupture & Matt Shadetek
is licensed under a
Attribution-NonCommercial-NoDerivatives (aka Music Sharing) 3.0 International License
.
Amazon