Album Description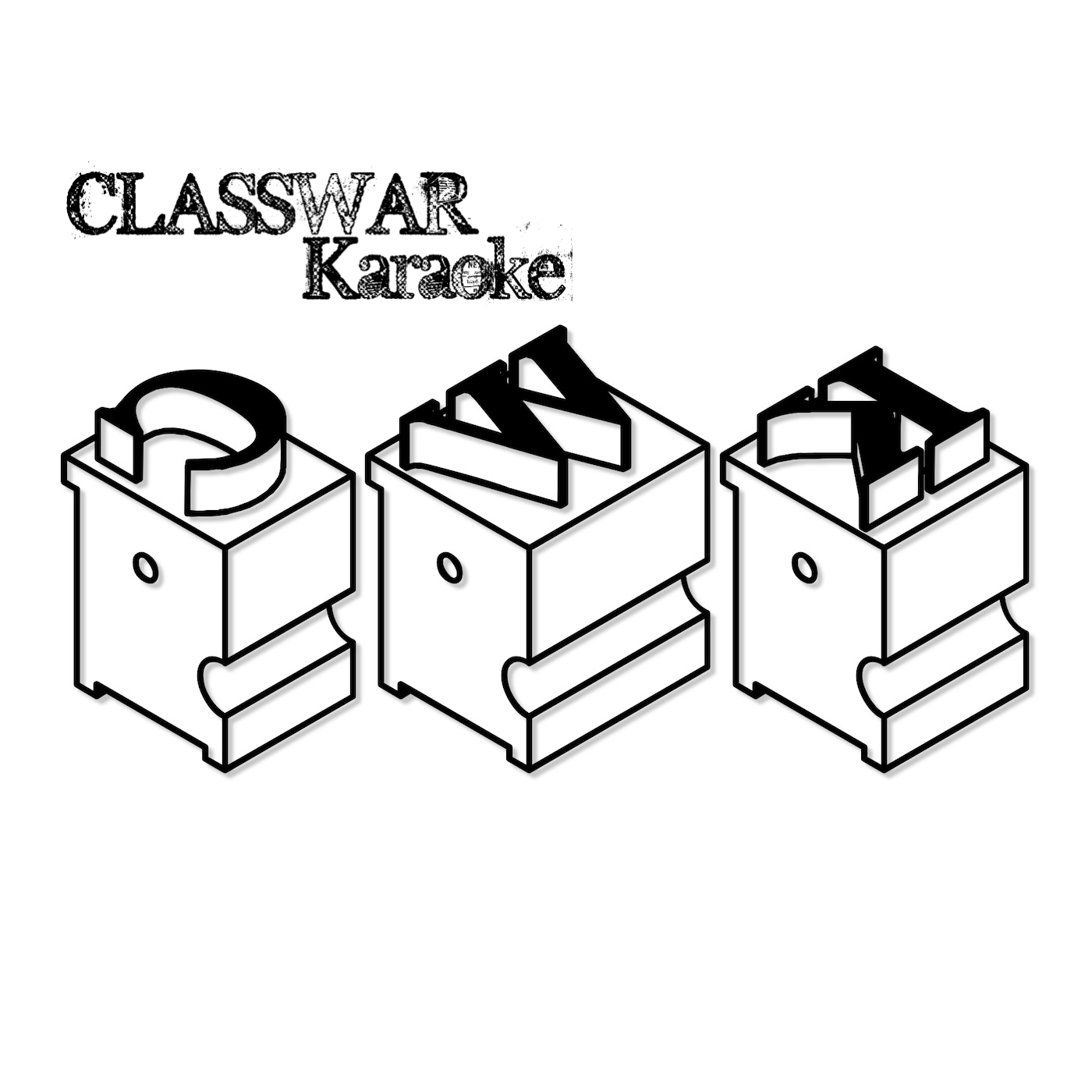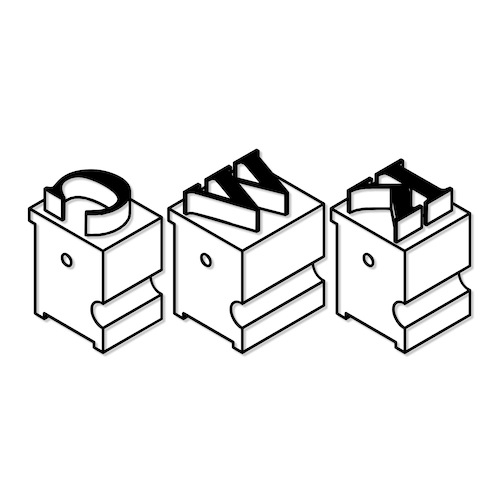 Released:
August 29th, 2014
Dear friends, here we are with our 27th edition: 82 participants, 72 soundworks and 12 short-films .... Thanks to everyone who took part. What an array .... 
(-): 
Kononito / 
Recorded in Cessange, Luxembourg (July 2014)
 / Kononito is part of a ìbroken musicî era i'm having now :) and it's also a tribute to a band I like a lot - Konono # 1. 
I use m'bira, dictaphone, WDM Geiger Counter,  Kaoss Pad, Am Radio, Cameras, Filter and Whammy
[BOX]: is audio-visual artist/designer Neil McIntee
8 Bit Crowd: covert footage shot of Martin Bormann lookalike ascending an ascalator, Mall of America, Bloomington, Minnesota, USA, 17th October 2010
13b-PARAL-LEL: a double-deaf trial called PARAL-LEL: several artists/musicians were invited to contribute one or more tracks of about three minutes which are randomly combined. editing (minimal) and mix by Hopek Quirin. This is result number 13b of the experiment: 13b-PARAL-LEL ñ Jaan Patterson (text, voice) and Der Gorilla Knurr (cut-ups). 1-PARAL-LEL to 15-PARAL-LEL were kindly included in previous Classwar Karaoke Surveys
213TV: John Bissett and Ivor Kallin / Ivor's gone away for a bit, and you see he reads the Guardian every day whereas I only do the crossword. I've been trying to emulate his habit - but all I see is Ivors Ivors Everywhere
Adrian Beentjes: stereo recording made 07 july 2014 in the northwest of england. childs glockenspiel was placed under the eaves of the rooftop at home. 10 minute segment. thank you
AG Davis: fully authorized remix of The Smile Adventure track "thorn Torn Brow". Music by David Watson. Manipulation and Hyper-Edit by AG Davis
Aka:man: Alias Ross Ackerman / Coming to you from The land of the long white cloud, Aotearoa. Named by mistaking the snowy mountain tops of the Southern Alps by folk unfamiliar with the concept. Seeing isn't necessarily believing. Not in this day and age. The wise should remain sceptical
Anthony Donovan: From Low Materials, Onwards / a sound extract, about which it may just be possible to infer some or all of the following ... Melding implicates both parties, they say. An instance, piercing but perhaps instructive, about the Middle-East: the organ-grinder grinds organs, as the title suggests, including those of its own hapless monkey. Monkey muses, thinking blithely about its own world, 'What science allows the harvest of obese Americans, but deters fattened ideologies majestically underpinning same?' Since, for super id and those peeling the great big onion, ripe remote chemistry is the way, rather than the risks of intimate discussion, the monkey makes best efforts towards weird pH, sealing its mouth shut with vows of silence and actions independent of electricity. Stones are thrown. A simple imperative is implied (indistinct from its inner violence, if not upon the person then surely upon its facsimile, say, the involuntary Arab blood donor, the suffering family, with its children blown to bits on a beach). The surrounding scene is red for good reason. All mouths must gape to suit. All hands will wring. Lore will prevail. Such news, made at the point of some shattering aero-gun, reveals the deaths of others as the favoured make-believe vice of every profligate, nano-technocrat. Examples vary, but one, an elective invertebrate politico, Oik B. Magog (and his wife, Mitsukurinidae, that soft-filtered whoregrass, and their stunted, maladroit coterie of spoon-fed media shit-stirrers) hides a treasured poster of bespoke teenage crush Goebbels and The Gerbils, asks himself, relatedly, why chickens ever get to the other side, as he dry-licks into cubes a map of Medina and its invisible German railway. 'Codes shrink', he gasps out loud, 'and as my paralax falls, I will fear the Virgin and her emotional origins. See, I form two fingers into a cross, thrust into your face, as an illustration. I will, I realise, nonetheless, ride upon the unicorn of Augea, in my future, on rails of figmentation, towards her careerist flesh, sucking my own thumb'. Another, clearly female this time and a hundred years old, or, in the end, male with the Y rubbed out, and posing with ostia splayed by an internet if-plug, becomes a digital platform useful only to Zuckerberg and those creeps of CIA. Now modified, now she, she spews myxine glutinosa from chem-trails, a vermiform for the invagination, its moveable durations and the triple candy aphrodisiac. Promises are hairballs stuck in our throats. This is no note upon their standing, nor upon their classification. I mean no investigation of their content. The point, therefore, is not to retain them, but to affect a cough which removes them with impunity - and with brio. 96 sides inside a circle, followed by 62 zeros ... all to count the dead / Ha Ha / a film with silences, for the din, for the voices
Art Electronix: Eugene and Catherine for about 10 years doing research in the various forms of music minimalism. Regularly experimenting in different areas of experimental electronic music duo amassed a decent discography and single release on vinyl in Cyland Audio Archive, St. Petersburg. The demonstration took place at the festival entries CYBERFEST 2013 - "Aether" and also participated in the festival Stazione di TopolÚ "ToBe Continued - Stop TB Day music marathon 2014", devoted to the World TB Day and lasts for 24 hours non-stop. When creating audio sculptures musicians trying to convey images of industrial landscapes of the city. In the course is wide arsenal of used equipment: defective noises and crackles chipped synthesizers rustle reverb feedbacks otherworldly effects processors, it captures all audio cast and handles the computer / 
artelectron02.wix.com/artelectronix / http://artelectronix.bandcamp.com / http://soundcloud.com/artelectronix /    
http://www.farfrommoscow.com/artists/art-electronix.html / https://www.facebook.com/artelectronix
Astma: [...]
Berger Rond: Composition ‡ Lanterne / projetÈe lumiËre Tristes, ces gens, tous ! ‡ leur rÙle d'Èpines ils s'attachent en tirets aux bÍtes plus, criantes vÈritÈs au doute lucide sans aucun Composition de meulier, voir pour mieux, introuvable d'une concentration;
se projeter en avant trouvÈe dÈj‡, dÈj‡ vÈrifiÈe, cirÈe, cette vÈritÈ, elle ne nous appartient pas et nous Èclaire ‡ peine elle Mais, la composition se dÈcouvrir c'est sous plusieurs Ètrives / elle ne noue dont les autres ne parlent jamais / VincentBergeron, composition, mixage, paroles et chant / credits: from Game Overtime, released 21 January 2014 - guitare Èlectrique et atmosphÈrique de Jeff Gburek (Feldmonkesque) / http://bergerrond2.bandcamp.com/album/game-overtime
Berthelot: Ambiance de Cuivres / France / http://berthelot.bandcamp.com
Boss, Chagas, Nobara, Sakellaridis, Sambo and Silver T: A Gathering Place #2 / Matthias Boss : violin; Paulo Chagas : bass clarinet, soprano sax, alto sax, flute; Rogelio Nobara : guitar, theremin, voice, blender, microwave, hair dryer; Christos Sakellaridis : piano, organ; Mauro Sambo : soprano sax, electronics, double bass, percussion, environmental registration, alto sax, kalimba; Chris Silver T : drums / Mixed and Mastered by Dimitris MIsirlis (MATRIX STUDIO ATHENS)
Bryan Lewis Saunders, Brad Ward and Lisa Moss: [...] 
Bunfly: [...] 
Cagey House: Yprite
Chagas Chilton Dee Donovan: At Gloaming / Paulo Chagas - bamboo flute; Matt Chilton - keyboard and electronics; Annie Dee - voices; Anthony Donovan - voices, electronics and laptop / engineered and mixed by Matt Chilton
Charles premier: I wish you a good listening! To discover more about the artist: http://www.alter-sonic.com/content/index.php?page=oeuvres / Any questions about ìles choses neî, about the given sense, or something else, send me a mail!
Cocaine Jesus Ape Sex Five: [...] 
Coleopteron: INTO THE GLASS MAZE / title track of an eponymous CD-R, 'Itís' by the duo, Coleopteron, who are Walt Shaw and Ben Shaw / Walt Shaw ñ percussion, cymbals, gongs, home-made instruments, voice / Ben Shaw -  percussion, cymbals, gongs, home-made instruments / The home-made instruments are boxes with contact microphones, springs, fretsaw blades etc. / The recorded sounds were subsequently manipulated and mixed by Ben Shaw / The track is 9 minutes ñ 31 seconds / Websites: Ben Shaw www.benshaw.org.uk / Walt Shaw  www.waltshaw.co.uk / Tel contact 01283 733887  or  07939063169 / email -    shawswj69@gmail.com
Crank Sturgeon and Ludo Mich: Schlogs and flops and scrapes and cholks and fokes and two lips in which to pursue (hairsuit)
Deathgripsfanclub: Team Emma / accidental guitar: Deathgripsfanclub / https://soundcloud.com/deathgripsfanclub / Sean D. Cooper Marquardt / https://soundcloud.com/berlindolls / (MoreBlackThenGod) / https://soundcloud.com/more-black-then-god/
Dental Dames: Excessive Vamping / Come and get me now in the round / Dre --vox, bass / Lora Bloom--vox, guitar / Bonnie Mac--vox, keys, percussion / @dental_dames / http://dentaldames.tumblr.com / https://www.facebook.com/DentalDames
Destroyevsky: Symmetrical K / Another in an ongoing, sporadic series of thoughts and encounters, involving Annie Dee and Anthony Donovan, extracted from their life together 
Dread Dad: Shrapnel Hyperbole / made by Sean Reynard and Anthony Donovan 
ESO: nearly forgotten, the german post war egg slicer accompagnied the adenauer age and the following generation of kidney-styled home culture. Now claiming to be the signature instrument of the first international egg slicer orchestra (E|S|O) it is reincarnated. it creates soundscapes, objects and new texts making up a voice of solidarity with the recently propagated creative class. They are the up-to-date convict choir of nabucco. E|S|O has filed a manifesto demanding the end of all subventions and the dispense of a decent egg slicer to each citizen.
 E|S|O founding line up are: 
der 2te freund - der hoefliche harald - herr penschuck - thorsten soltau
instrumentation: 
eggslicers, live electronics, loop stations, prepared wavedrum
F Ampism: [...] 
Fire to the Stars: [...] 
Fiver's Stereo: [...] 
fVerb: is an experiment in sound being conducted randomly by two Flicknife Records artists, Jeremy Gluck and Greg Healey. 
Poems written and read by Jeremy Gluck. Music Greg Healey
 Poem and Reading Jeremy Gluck 
Remix Jeremy Gluck / Recorded in Cornwall and Swansea, UK, 2014 / YouTube: www.youtube.com/watch?v=Otn-cdQDN7M / Facebook: https://www.facebook.com/mixes.fverb / Soundcloud: https://soundcloud.com/fverb/i-found-peace-john-cage-on / re FILM bit / Published on Dec 22, 2013 / Music Greg Healey / Poem and reading Jeremy Gluck / Remix Jeremy Gluck / Video: c/o Archive.org / fVerb is an experiment in sound being conducted randomly by two Flicknife Records artists, Jeremy Gluck and Greg Healey. Poems written and read by Jeremy Gluck are then mixed by Greg Healey and finally remixed by Jeremy Gluck.
Healey's musical compositions are inspired by the film scores of Herman Berrman and the tv scores of Dudley Simpson. Gluck's influences span Ginsberg, Burroughs and a plethora of poets, songwriters and artists, notably Rothko. Both Greg and Jeremy are involved in numerous musical projects. For Greg this includes solo work and Miroslav Moesche; for Jeremy, The Carbon Manual and SoftWorld / Contact@ fverbmusic@gmail.com
Glaer: Rehearsal Excerpt 3 / Premiere at may 14th at Komkommertijd, gent: www.komkommertijd.be/cinema-ofattractions / Maja Jantar (voice) and Kristof Lauwers (electronics)
Grove of Whispers: is John Tocher. John does the Sadayatana podcast and plays live several nights a week on Stillstream. He also releases dark and experimental music at Buddhist on Fire
Grove of Whispers and Pixyblink: [...] 
Guido Henneboehl, Hopek Quirin and Kris Limbach: The Don Don
HervÈ Perez: Split Second / HervÈ Perez, alto saxophone
, recorded on location in Ilam church on 14 june 2014
 / sounding out is an exploration of natural acoustics, architecture and sacred sites.
 These recordings are documents of in-situ improvisations,
inspired by the spirit and the special characteristics of a location
 / http://www.spacers.lowtech.org/herve
Hydra Transmitter: http://hydratransmitter.bandcamp.com / Drone/Noise improvisation, alternate version of a track from the forthcoming EP
Jaap Blonk: At Face Value / copyright 2014 Jaap Blonk 
Jamison Williams: Spoonful of Sugar / from 'Disney Classics, vol III' / These Disney classics were beaten, torn, twisted, deconstructed, and sonically abused/nurtured back to Olympic and gladiatorial health, and surgically performed on solo soprano saxophone triumphantly; each song charted out and redefined with absolute loving appreciation, then pummeled to sweet hell gash pulp shit; cartoon music in a blender, complete with gut wrapped blades twisted in a soiled and stained jar. No overdubbs, no added effects, and absolutely no editing; this shit is the real deal: acoustic high performance, and a personal masterpiece / 
www.jamisonwilliams.com / www.vantagebulletin.com
Jeff Gburek: Has Anyone Ruined My Soul / Saiko was a friend of mine who came to visit time to time. A bundle of sing-song baubles hung on the vines extending from his, or her, tongues. Saiko of the dry-times of the desert and silences. This session just blasted out like a furnace in a room of North 10 Street NW in Albuquerque, New Mexico. An old guitar drawn up from Baranca del Cobre, Chihuahua, his mictrotoned voice, completely deranged and straight-edge. Seemed to call up lyrics out of nowhere. Listening now I recall I'd forgotten to hit record for "I remember my birthday" -- which had run to 12 spell-binding verses, never the same Rio Grande twice, remains suggested in this last track's trickle, just before Saiko disappeared once again
JOHN 3:16: La Fin Absolue Du Monde / JOHN 3:16 is a unique experiment relying on the broad culture of its solo composer. Heavy and aerial, the music is leading here. No rules to follow as no genre wide enough to encompass all the elements in JOHN 3:16. In between soundtrack, ambient electronic and drone, each track is a piece of space somewhere, far away from here.
http://john316john.tumblr.com/ 
Jukka-Pekka Kervinen: Lots of Dust #2 / a free guitar improvisation with some effects / 2014
Jukka-Pekka Kervinen and Anthony Donovan: Greet No-One / algorithmic manipulation performed by Jukka Pekka Kervinen of material made by Anthony Donovan / made during summer 2014, for 0027 survey of Classwar Karaoke 
Lezet: [...] 
LIL: Daydreaming (Reminiscence) / LIL is Marcin Tomczak
Manthrewny: is Matt Chilton (PureData) and Anthony Donovan (bass/electronics/beats/processing)
Marco Malasomma: [...]
Marcello Magliocchi, Matthias Boss and Susanne Hafenscher: Almost Morning is built around the sounds that Magliocchi made with the sculptures of master Andrea Dami (sculptor of Pistoia, Italy with whom Magliocchi works). Magliocchi then sent that material to Boss for his additions, and then onto Susanne Hafenscher to improvise and build a composition / Marcello Magliocchi - sounding sculptures, Matthias Boss - violin, Susanne Hafenscher - guitar and voice
MBasix and Chris Silver T: ConFuzion / MBasix - synths-piano, electronics, programming / www.mbasix.com / Chris Silver T - field recordings / http://nostockproject.wordpress.com/ / Mastered by George Anfs
Mirror Shards: Cold Chills / Mirror shards is Joe Formanek (drums, processing) and HervÈ Perez (alto sax) / 
improvisation recorded 31 07 2014 at Nexttime Studios
 / http://latermusic.com/joe-formanek/
 https://soundcloud.com/herveperez
MusicaMundana.tv: Caverns Of A Knowns / Michael Vick (extended and limited guitars, basses, keys, ipads and vox) and Geoff Cormier (drums and percussion) / from the amphitheater-sessions / www.SoundAsMusic.com
Oblivian Substanshall: On The Strut / Noise, beat, improvisation, voice
Pas Musique and Manthrewny: 257 to Harrow Green / On this occasion Pas Musique consisted of Amber Brien (who played Garrahand) and Robert Pepper (who played synthesiser and made rhythms); Manthrewny is Matt Chilton (here playing synthesiser with electronics) and Anthony Donovan (here playing electric guitar) / Recorded at Cafe Abdab, Northampton, England, in April 2014 / engineered and mixed by Matt Chilton
Paulo Chagas: Red Bike / Post-avantgarde miniatural fantasia / composed and interpreted by Paulo Chagas, on Clarinet, Guitar
and Electronics / http://paulochagas.weebly.com
Pink Hex: Jam 10 (1-27-2014) / alteredstatereflections@hotmail.com / http://www.alteredstateofmine.net/pink-hex / http://www.facebook.com/PinkHex / Bethlehem, Pennsylvania USA
Pixyblink: https://www.facebook.com/pages/pixyblink/300370184660 / http://bandcamp.com/tag/pixyblink
Qkcofse: Prepared guitar, keyboard, metal pan, voice gizmo, objects
Ronny Wærnes: Schiphorst Rumble / Live in Schiphorst, Germany at Avantgardefestival, 25th June 2011
Rosendo J. Rocha: Message in a Bottle / one shot midi linked experimental improvisational synthesized audiovisual noise
 /  facebook.com/rosendo.javier.rocha
Ruela and Nate Ranson: Freewheeling-Spirits / We are born to make a better world, move on from old paradigm, take a trip to the metaphysical, the part of you that goes way beyond physical form
Russell CJ Duffy and Anthony Donovan: Dots Together / 'Stark contrast the white against the black. Anthropological detail. From the hot ovens to the cold wastes. When we merged, having sundered from one flesh, did we place one foot in front of the other or stumble clumsy as we have for so long? The race is on but the race has spread. The open space is the cage we live in. Our Hinterland is shrinking, now we come again like dots together upon a page' / Words by Duffy; sound by Donovan / Made in June 2014, especially for Classwar Karaoke
S.E.T.: hARDER tHEY fALL / Chris Smith: zoomh2, The Sweeney, 'pooters and shit. [The Sweeney is the shit.] [Kojak is the second coming.] [Magnum is great, T.C. is cool as fuck, Higgins can stay, Rick is not so hot though.] [The Professionals are good, too.] / sssssseeeeeetttttt@gmail.com
Sean Derrick Cooper Marquardt and Anthony Donovan: Sleep Variation Double Consciousness
Sean Reynard: http://vimeo.com/user16222072 / https://www.facebook.com/pages/Sean-Reynard/317810664676
Sébastien Branche: Agosto Karaoke / From the project Lignes, by SÈbastien Branche / Improvisation on tenor saxophone on a stand, microphones, mix table and objects / Recorded in Czech Republic in July 2014 as part of the Agosto Foundation residency
For more information: www.sebastienbranche.com
Seicho Suru Kigi: Just an experimeposition from February 10, 2014
Seth Guy: objetLART / Another chip tune made using LSDJ, this time improvising with variations in two pulse channels only with an added touch of EQ and some reverb in Logic. Quite complicated in places but a lot of fun working without beats and samples for a change. More work coming soonÖ! / www.sethguy.co.uk / www.observingsilence.blogspot.com / 
http://sethguy.bandcamp.com
SoftWorld: Something changeless, motionless, immovable, rock-like, unassailable; a solid mass of pure being-consciousness- bliss.
SoftWorld is a growing collection of estranged dream-pop, post-pop electronica, compelling cinematic ambience, and ballads programmed to enchant robots. 
Sit still. Stop thinking. Shut up. Get out!
 / SoftWorld is Jeremy S. Gluck and Don Tyler / 'Riding' is Jeremy S. Gluck - Words and Voice / Don Tyler - Music and Production / Created in the UK and L.A. 2012 / Bandcamp Album: 'Hit Singularities': https://softworld.bandcamp.com/album/hit-singularities / https://www.facebook.com/softworldmusic# / 
softworldmusic.tumblr.com/
Sound Inhaler: This is the track drawback. I am the drawback. I drawback / Thanks to Club Red for the refit / soundinhaler@yahoo.co.uk / www.soundinhaler.bandcamp.com
Spidey Agutter: is David Cunliffe and Anthony Donovan / Hello! Hello Hello! Two screens lie before us, friends; two that depict the same thing from opposing points of view. Please indulge us. We demand it! 'Cabbage white', he said, under his breath; and, as if to illustrate, all Hell broke loose, in some mock butterfly effect. I no longer know this, and, really, I never did know. 'Kill the father', he used to say; but the reverse is ever true. Yes, Joseph Beuys insisted everyone is. But, now, the is isn't, and Beuys is dead / I come to this place and listen within, the echoes of my voice. Here, utterance may be transformed, semi random mumbles to meaningful convo.....lutions of syntactic reverberance and secondary illuminant. To lie is to die to speak true to test.....bore and i have heard nothing new for sometime original thought no longer bought discursive platitude no longer matters to... who redressed the redress and tidied up the front of store. I wanted space to think and a rewrite with pencil guide for my ink. All on offer is all that is on offer bulk buy on economy amends buck the trend and spiel the meal ticket of entry and price of exit listen carefully it may be repeated. I dreamt i was the father of your child had to prevent your infanticide awoke in the stink of disturbed sweat medicinal by product metabolites shed. A torrent of assumed responsibility devalued consensus of our reality And who knows why these dreams? As if there isn't enought to test A hell of our own choosing gives illusion of possible resolving And outside where folks die devoid of power to stem the tide A breadth of vision to bear unwilling witness testament to our own sweet sickness. de de de de do! / J Boyce B Dead
Stormhat: Art is a way of connecting to the world. Opposing it or willingly letting it flow through the channels of the body and psyche. Being bored, being entertained, being taught or being afflicted. I like my sounds to disturb and/or comfort. I like the rules to be made up of insignificant incidents along the road. The soft organic crystalizing into brittle hardness. And the machinery softening up into a slippery ambiguity. The sound of Stormhat is the sound of metal, wood, sand, plants, circuits, electricity, air, dirt etc. put into a accidentally row of incidents. Nothing is ruled out, nothing is decided beforehand. The material is being formed in the process and is mostly about space, texture and time. Iím not telling you anything as I have nothing to say. Just experiencing the flow of time and forgetting what once was
Subversive Intentions: [...] 
Super Mountain Bike Brothers: Masters of Time and Space Return Home / Sample Rooms. We are a two piece from Raleigh NC, check us out at reverbnation.com/supermountainbikebrothers and on soundcloud
Trans Atlantic Rage/Balogh: Soul Drifting Horizontally 3.0 / alteredstatereflections@hotmail.com / http://www.alteredstateofmine.net / https://twitter.com/J_Balogh1 / Bethlehem, Pennsylvania U.S.A.
Union Furnace: Solder / Union Furnace is Anthony Osborne Ö analogue electronics, alto sax
V.A.G.U.E.: 23.6.14.i.mk.ii. / Recorded Live at Unit-E Ogmore Vale Industrial Space.  Ellis Hawkins: Soprano Sax, Prodooser, Chris Smith: Drums, Intro / Get involved?: vvaagguuee@googlemail.com / ''The phantasms of the surface replace the 
hallucination of depth; dreams of accelerated gliding replace the painful nightmare of burial and absorption.'' Arf Arf Arf p.30
ISBN:978-0-8264-7716-3
Visszajaro: Ex1 / Visszajaro is an experimental music duo from Serbia. Info at www.visszajaro.blogspot.com
Wayne Mason: He Who Has Found His Place (Amid Nothing) / Bio: Wayne Mason is a writer, sound artist and factory worker from Central Florida. His words have appeared across the small press in magazines both print and online. He is the author of an eclectic body of work including numerous amounts of poetry, short stories, five chapbooks. He is the former poetry editor for Side Of Grits, and The Tampa Bay Muse. He also founded and led the now defunct poetry collective Wordcore. Wayne Mason has also been active in experimental music for nearly twenty years. He records ambient, experimental and noise sounds, both solo and as one half of the electronic project Blk/Mas / http://brokenzen.wordpress.com/
weltAusstellung and Stephen oldfield: Zero / live recorded 8-15-14 (studio-d¸sseldorf, germany ) one day before our public happening *ausseninnenraum' / stephen oldfield is from ampersand london. weltAusstellung are peter issig, anja lautermann, thilo schoelpen (all d¸sseldorf) and uwe mˆllhusen (berlin)
White Ceiling: [...] 
WHM: Tats for Tits / 10 minute 
extract from a live performance given at Artsmith Live, Derby, England, on 18 august 2014 / 
WHM is Walt Shaw (drums, electronics), 
Hervé Perez (alto sax) and 
Matt Harling (tenor sax, saxobone)
 / http://www.spacers.lowtech.org/herve/
 http://www.waltshaw.co.uk/
Wire Assembly: The guitar trio Wire Assembly have been resurrected/disinterred after 20 years of hibernation. John Jasnoch and Neil Carver have coerced Ian Simpson into being the Third Man. Covering an enormous range of sound from a blue tit pecking at an aluminium milk bottle top (there were milk bottles when we last played) to apocalyptic calamity we do recommend that you join us in this re-animation. / 'The playing is a pleasure to listen to. The improvisations never lose focus or momentumóall three guitarists are adept at throwing out and accepting gambits, and often finishing each otherís phrases while doing so. The tasks of comping, playing single note lines and even hinting at a basslineóas Jasnoch does on occasionóare continually shifted around, keeping the sound moving ahead. Particularly exciting are those moments when a spontaneous, obliquely jazz-like chord progression breaks out, as when Jasnoch and Simpson do the free improv equivalent of chase choruses over Carverís motile harmonies'. (Avant Music News, 2014)
Album
Classwar Karaoke - 0027 Survey
Classwar Karaoke - 0027 Survey
by
Classwar Karaoke
is licensed under a
Attribution-NonCommercial-ShareAlike 3.0 International License
.