Album Description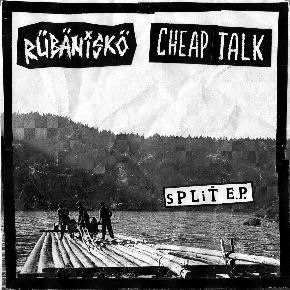 During old times timber rafting was used to transport logs from Malá Fatra down the Váh river. Men would sail on log rafts down to the south and then come back by foot or otherwise. However, not every single one would return. The biggest outcasts, scum and riff-raff could not or did not want to come back, one way or another, they remained in the south. Their offsprings play in Cheap Talk. Similar outcasts and criminals of the headwater of Váh river had to hide in surrounding mountains. Their offsprings play in Rübänïskö. After many years the ragtag from mountains and the scum from lowlands have met and the result of this meeting is this split album. Sharpen your axes and plunge deep into it.
Album
Split EP Rubanisko / Cheap Talk
Split EP Rubanisko / Cheap Talk
by
Cheap Talk
is licensed under a
Creative Commons Attribution-NonCommercial-NoDerivatives 4.0 License
.