Album Description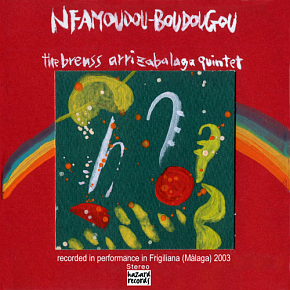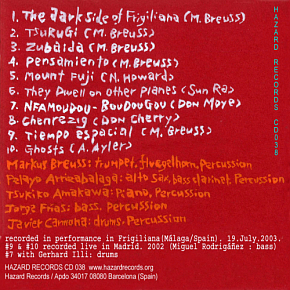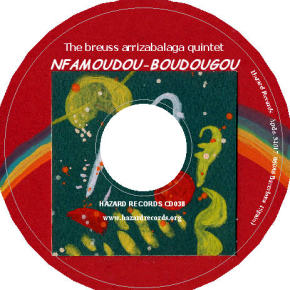 This fantastic, energetic concert of free jazz was performed by the Breuss Arrizabalaga Quintet in Frigiliana, Málagua, Spain on 19 July 2003. (Tracks 9 and 10 were recorded in performance in Madrid.) The concert was released as an album, Nfamoudou-Boudougou, on Hazard Records.
Free jazz is an approach to jazz music that was first developed in the 1950s. The music created by free jazz pioneers varied widely, but the artists shared a dissatisfaction with the limitations of bebop, hard bop, and modal jazz, which had developed in the preceding decade.
Free jazz musicians "attempted to alter, extend, or break down the conventions of jazz, often by discarding hitherto invariable features of jazz, such as fixed chord changes or tempos. While usually considered experimental and avant-garde, free jazz has also oppositely been conceived as an attempt to return jazz to its 'primitive', often religious roots, and emphasis on collective improvisation."*
* source: Wikipedia
Live Performance
Nfamoudou-Boudougou
Nfamoudou-Boudougou
by
Breuss Arrizabalaga Quintet
is licensed under a
Public Domain License
.