Album Description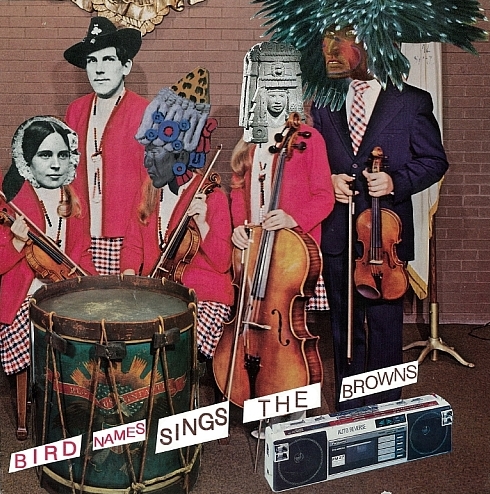 With lessons learned from recording of Open Relationship, Bird Names set a goal to create the optimal "process-oriented" recording situation -- to focus on making the act of recording the album as spiritual and educational as possible. The record itself would emerge almost as a pollution of the process.
Moving up the Fostex line, we bought a 1/2" tape machine, borrowed a few pieces of equipment, and established Studio Ghost Balls at Al, Nora, & Colin's house. The sound of Chicago fall, of streetlevel living, of mysteries and supralingual things winging about come through. We didn't use any computers, we focused and intuited and wailed at our collection of instruments. Deeply insular, we succeeded in abstracting ourselves away, and made out paths that we will travel further down (in focus, in spection). -BirdNamesMusic.Com
Sings the Browns
by
Bird Names
is licensed under a
Attribution-Noncommercial-No Derivative Works 3.0 United States License
.
Upset! the Rhythm