Album Description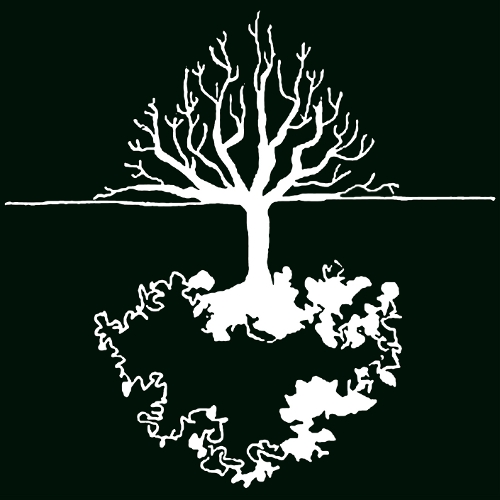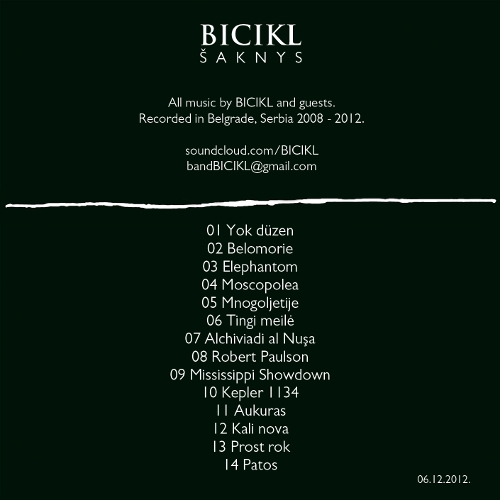 In 2008 BICIKL started recording their first album, Šaknys, meaning 'roots' in Lithuanian. The material was recorded in Belgrade from time to time all the way through 2012.
The album featured many guests and captured various phases that the band went through. It's consisting of mostly improvised material, although it was recorded instrument at a time. There are over 20 instruments used on the album, ranging from east to west, acoustic to electronic, analog to digital etc. Consequently the style of the album varies drastically making it hard to fit into any genre. If a single name had to be chosen, experimental world music would be the most appropriate term. With 14 instrumental songs, the album clocks in around 50 minutes in length.
Guests:
Predrag Delibašić - el. guitar (tracks 4,7)
Kalin Georgiev - kaval, gaida (tracks 4,7,12)
Nikola Urošević - el. guitar, vocals (tracks 2,4,5,6,7,13)
Aleksandra Zolotić - double bass (track 1)
Dragan Novković - drums (track 13)
Željko Marković - saxophone (track 13)
Marko Totovski - bass guitar (track 8)
Šaknys
by
BICIKL
is licensed under a
Attribution-NonCommercial-ShareAlike 3.0 International License
.