You came this way:
Home
> Curator:
WFMU
>
Beam Camp
>
Making Music With Computers, July 2013
Making Music With Computers, July 2013 by Beam Camp
Album Description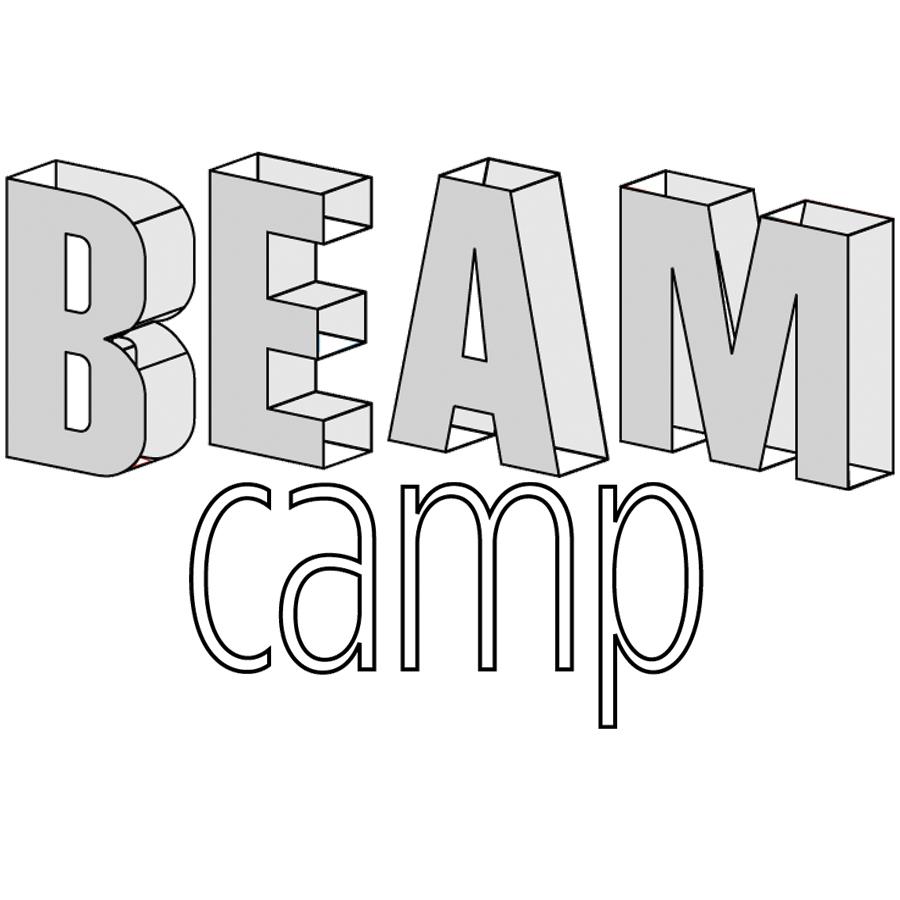 BEAM CAMP
At Beam kids learn to make things happen through fine and manual arts, technology and collaboration. They work together on the spectacular Beam Project while exploring innovative thinking, design and the creative process. Campers engage with our full-time and visiting staff of professional architects, videographers, builders, engineers, designers, and makers of all kinds. (via facebook, Jul 2013)
MAKING MUSIC WITH COMPUTERS
All of the sounds on this disc were created in the reverberant dining hall at Beam Camp in New Hampshire, July 7-14 2013. First we recorded things like xylophone, meditation bowls, styrofoam cups, voices, guitar, cymbal, hand drum, metal bowls full of water, gargling, piano, walkie talkies, and benches being dragged across the floor. We turned the sounds into hundreds of samples using Audacity, an open source audio editor with effects like pitch, speed, reverse and reverb. Drawing from this shared pool of original samples, we worked in pairs to create custom instruments by dragging our favorite sounds into GarageBand soundboards. We created loops by triggering the sounds with the keyboard and adjusting MIDI notes. We shared our loops with each other and layered more loops and effects.
Campers: Nick, Sylvie, Yasmin, Henry, Mitchell, Mateo, Caleb, Gray, Gabe, Elise
Domain Leader: Jason Sigal
Assistant: Dan Byer
Album
Making Music With Computers, July 2013
Please check individual track pages for licensing info
More Info About Beam