Album Description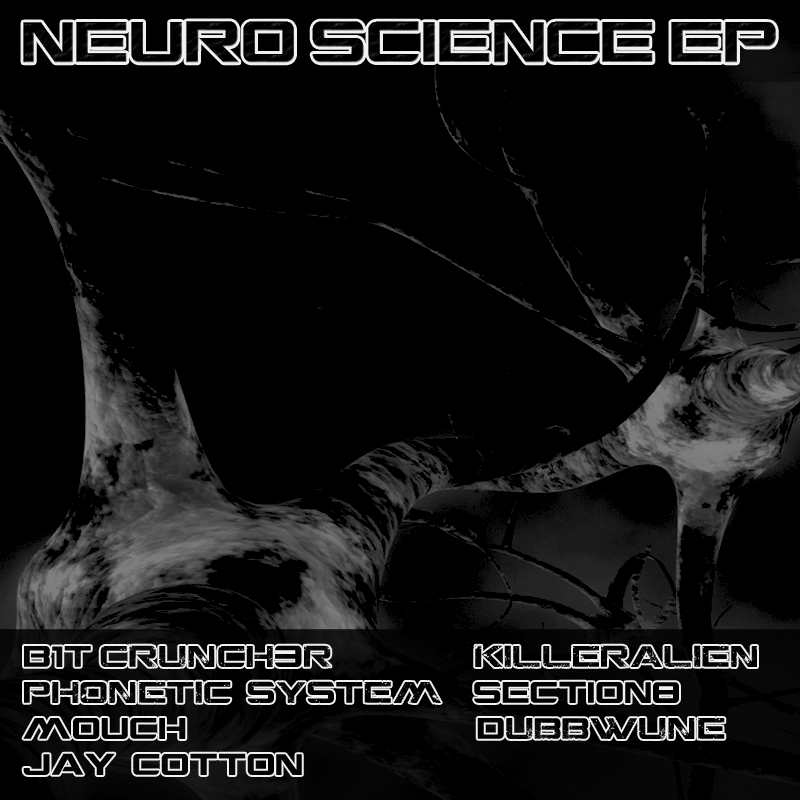 Released:
September 28th, 2009
Neuro Science is a collaboration with Killeralien (Gamma Audio, Subculture Music) and Phonetic System (Gamma Audio, Planet Terror). B1t Crunch3r's second Planet Terror EP also features appearances from Mouch, Dubbwune, Jay Cotton and Section 8. Expect his trademark blend of heavy dubstep beats and eerie atmospherics that made The Travelogue EP [PLANET007] such a hit.
Neuro Science EP
by
B1t Crunch3r
is licensed under a
Attribution-Noncommercial-Share Alike 2.0 UK: England License
.