Album Description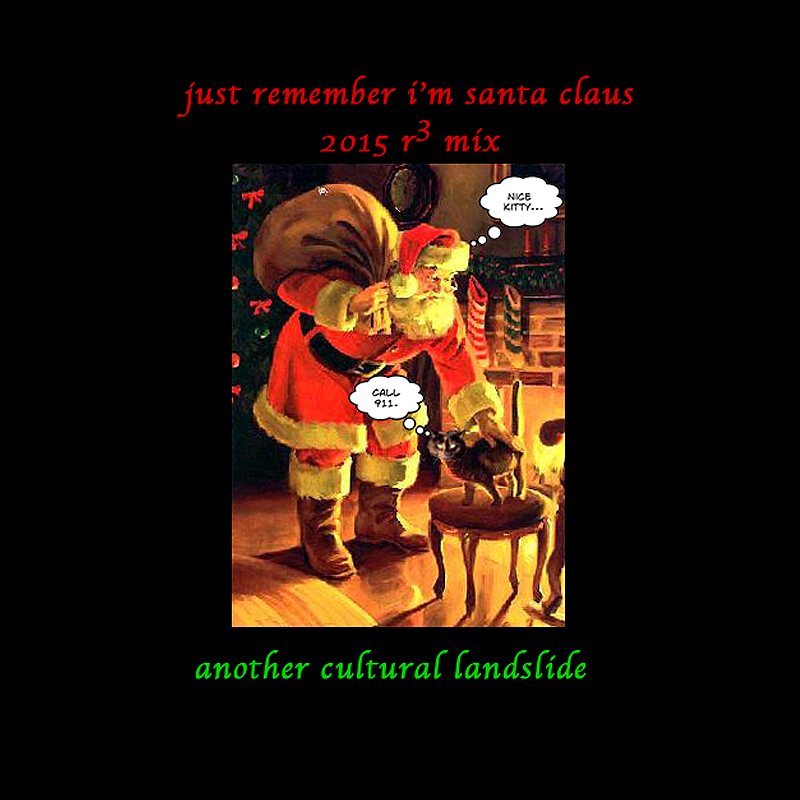 Just in time for the holidays! (Barely.) And an all-new version, too...
Originally released in 2009, we blasted the original track out over a couple days - and that version sure as hell sounded that way... 
... but when we removed the original version from circulation, we got yelled at - a lot - so we put that version back up...
But now THIS version marks the very first release from our "2015 Remix/Remaster/Re-do" back-catalogue effort (more on that soon)...
... and this Remix/Remaster/Re-do should give you a sneak preview of what we have in mind. 
And yeah - we know it's not 2015 yet. 
What the hell. 
It's a Christmas Song.
Well... it's an acl Christmas Song. 
Whatever that means.
Anyway, lots more surprises soon...
thank you for listening
k&w ;) 
p.s. This really is a true story.
p.p.s. mzkitty sez hi
track credits:
kirk & wendy: just being kirk & wendy
just remember i'm santa claus (2015 r3 mix)
just remember i'm santa claus (2015 r3 mix)
by
another cultural landslide
is licensed under a
Attribution License
.