Album Description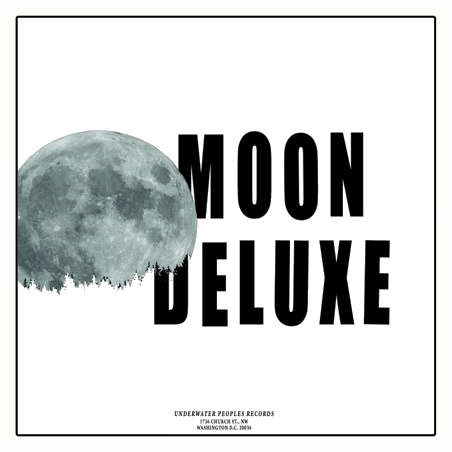 Released:
September 14th, 2010
After a string of seven-inch and cassette releases, Andrew Cedermark released his debut album, Moon Deluxe, in 2010. He leans heavily on his folk side throughout the record, although he makes even the simplest songs arranged for acoustic guitar and voice sound utterly cavernous by enshrouding them in swirling, murky reverb. The title track perfectly demonstrates Cedermark's knack for layering sonic textures around a simple chord progression, as a brief acoustic-guitar intro is swept up by crashing cymbals and bent electric-guitar strings. (via.)
Moon Deluxe
by
Andrew Cedermark
is licensed under a
Attribution-Noncommercial-No Derivative Works 3.0 United States License
.
Underwater Peoples