You came this way:
Home
> Curator:
Arbiter Records
>
André Marchal
André Marchal

(1 Albums, 1 Tracks)
Artist
André Marchal (1894 - 1980) was a French organist, and organ teacher. He was one of the great initiators of organ revival in France.
Marchal was born blind. He studied the organ under Eugène Gigout at the Paris Conservatoire where in 1913 he won their premier prix. Marchal was an unparalleled improviser and was even recognized as such by Fauré.
» READ MORE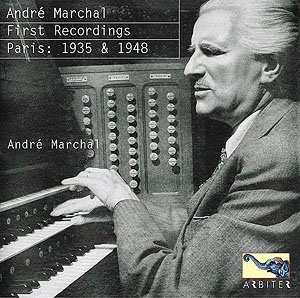 Qualiton Imports Ltd