Album Description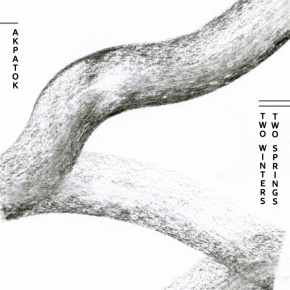 Released:
December 22nd, 2015
"The new release by the Akpatok project, the album Two Winters, Two Springs, contains six minimalistic compositions by Dawid Adrjanczyk, recorded in mid-2015. By using consciously limited ways of expression and reducing the number of instruments and compositional structures, Adrjanczyk creates his works based on meditative idiom both with regard to particular compositions, as well as the album as a whole. Six sonic journeys through challenging paths invoke deep attentive listening and introduce the listener into a leisurely subdued rhythm of composition full of inner concentration, that is so characteristic of all the artist's works. During the recording session, the natural features of the instruments recorded were particularly to the fore, with the choice (hurdy-gurdy, shepherd bells, gongs) and the fully acoustic recording imbuing Two Winters, Two Springs with an exceptional material dimension."
Album
Two Winters, Two Springs
Two Winters, Two Springs
by
Akpatok
is licensed under a
Attribution-Noncommercial 3.0 United States License
.