Album Description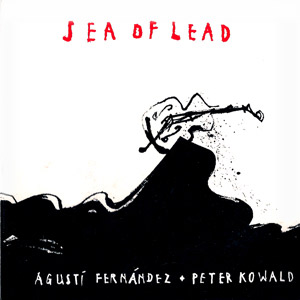 One perhaps perverse thing about free improvisation is that not hearing it on record for a while can make you realise what a vital form it is when that situation ends. And despite the fact that it's now part of a wide soundscape of musical approaches, it still has the ability to surprise.
The late Peter Kowald's bass was a cornerstone in so many ensembles specialising in this form; he was working with the Globe Unity Orchestra as far back as 1967, when it was in its infancy. He brings that wealth of experience to bear here, and his work has a richness that comes only from deep and lasting commitment. That's exemplified by the seven parts of "Sea Of Lead," where the duo offers evidence not only of deep listening but also that the combination of piano—or prepared piano—and bass need not be limited to the sound range usually associated with them. If indeed this is music limited in tonal palette, these players overcome that restriction with depth of nuance, subtlety of interplay, and the application of extended techniques. As such, Fernandez, a new name to this writer, is already well on his way to being a virtuoso of the unconventional.
There is an oddly ambient quality to part five of the title piece. Play it at a reasonable volume on a warm spring evening with the windows open, and the way in which it merges with the background noise of a city suggests that this music can have all kinds of impact entirely outside of the musicians' intentions.
The programming of this disc ensures that "Kowald's Dream," the only piece wholly composed by Fernandez, is the final track. This is entirely apposite, as in some ways it's the culmination of a process which pervades the entire disc: creatively subverting instrumentation and gaining varieties of music that are rarefied in both intentions and approach. In any world in which creativity is valued and plurality of expression is welcomed, the industry and application this requires will always be welcome.
By NIC JONES for allaboutjazz.com

Sea Of Lead
by
Agusti Fernandez
is licensed under a
Attribution-NonCommercial-NoDerivatives (aka Music Sharing) 3.0 International License
.