Album Description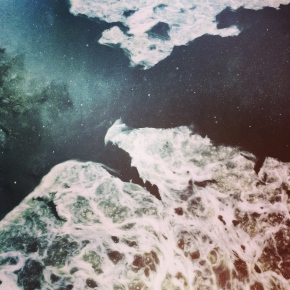 Released:
August 20th, 2014
Mastered by James A. Toth in Toronto. Photograph by Lucas Stenning.
Art is in the parts, the process and the totality.
Set the levels, walk away.
Let the machines gear down into the teeth of the inanimate – coursing blood through wire and capacitors, finding biology, compressing life from levers.
Step back into the intelligence, oversee, observe, finalize the program with unique touch.
Minimalism, the trail from the flames of the ones and zeros. Defined truly by the simplicity of what we're hearing. One sound. Two sounds. Heavy, undulating repetition to mimic the movement of life and time. Seconds fused together in our universe's incremental differences, yet exactly the same. Frozen patterns.
Linearity fired-up, we tell the creation what to do. We tell it to repeat itself, it screams cold, sometimes harsh, always reticent, a near-perfect unfeeling. We control it though. We push aside the bloodless for humane interpretation. It's what we're good at: overwriting sequence in our purpose.
Our ears attempt to distinguish the tonal colours from the air conditioner's hum. We can guess it's musical when the din is confined to a performer's ritual. The rig and improvisation set it apart. The performance sets it apart. The individual is in place, in charge, in time. The photograph is moving.
A Souvenir, with certain context:
"… the first collected works taken from live and improvised recordings which I made between the fall of 2001 and the summer of 2002 (before I made the switch to software). The equipment used was sparse, and included a Kawai drum machine, a Yamaha FX processor (both of which were given to me from a former roommate before he left to tree plant in B.C.), a Tascam 4-Track (courtesy of my father), and a Korg digital synthesizer (which was also a gift from a friend) …"-Ian Doig-Phaneuf
Triangulum
by
A Souvenir
is licensed under a
Attribution-Noncommercial 3.0 United States License
.