You came this way:
Home
> Curator:
WFMU
>
A Hawk and a Hacksaw
A Hawk and a Hacksaw

(2 Albums, 7 Tracks)
Artist
LOCATION:
Albuquerque, New Mexico
MEMBERS:
Jeremy Barnes
Heather Trost
A Hawk and a Hacksaw (often abbreviated to AHAAH) is a folk band from Albuquerque, New Mexico. It is currently on The Leaf Label. The band consists primarily of percussionist Jeremy Barnes, who was previously the drummer for Neutral Milk Hotel and Bablicon, and violinist Heather Trost. The music is inspired by eastern European and particularly Balkan traditions, and is mostly instrumental with occasional vocals, shouts and cheers. The band has toured with The Olivia Tremor Control and Beirut. During its CMN tour of the UK in 2007 it was accompanied by the The Hun Hangár Ensemble.
The band's self-titled first album provided the soundtrack for the documentary Zizek!, which features Slovenian cultural theorist Slavoj Zizek (the film's director, Astra Taylor, is married to Barnes' former Neutral Milk Hotel bandmate Jeff Mangum).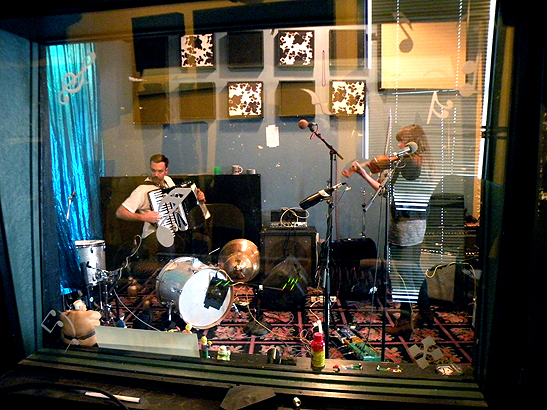 Also Featured In: Album
Disc 1 of 2
Disc 2 of 2