Album Description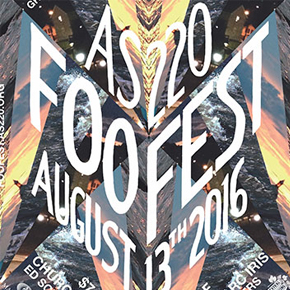 FOO FEST is AS220's annual summer block party, held outdoors and inside, on Empire Street in Providence, that highlights the incredible arts, music, creative, and cultural scene brewing right here in Providence, Rhode Island. AS220 has been hosting an annual celebration under the name of Foo Fest, or Fool's Ball, since 1995.
To purchase tickets visit here.
Performers:
THEOSOPHIA
Album
AS220 Foo Fest 2016 Sampler
AS220 Foo Fest 2016 Sampler
by
AS220
is licensed under a
Creative Commons Attribution-NonCommercial-NoDerivatives 4.0 License
.