Humanworkshop (Label)
For Intellectual Gangsters
About Humanworkshop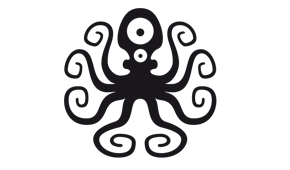 Humanworkshop is a loose collective of electronic music producers and audio professionals.

We are a label, manufacturing and releasing CD albums alongside offering free MP3 downloads of exclusive tunes and DJ/live recordings. We are an audio services company, producing content for any conceivable form of online and offline media. And we are a blog and e-zine, writing and publishing articles related to audio production, music composition and new media.

As a music collective and netlabel, we aim to cover a wide area of electronica and beats genres without being part of any particular scene. We are not a dubstep label, not drum and bass collective; rather we like to look at ourselves as a group that combines virtually any modern style with more authentic and traditional music. We are interested in music that merges contemporary production with samples and recordings of 'real-world', physical instruments.

As an audio services company, we like to think we are a versatile bunch of professionals, able of producing sound design and music tailor-made to the wishes of our clients. We have worked for big and small clients alike, ranging from the BBC, Nike to non-profit, government funded projects.

Humanworkshop was established in 2000 by Daan Hendriks, Gerrit Elbrink and Remus Ockels, then first year Audio Design students at the HKU in Hilversum. In 2009, we merged with netlabel and e-zine Fant00m in a move to expand our range and offer more quality content. As a result of this merger, Durk Kooistra entered the core team of Humanworkshop.

We are all about collaboration, so whoever you are and whatever you do, if you feel a connection to our activities and would like to talk to us, then please don't hesitate to get in touch!