Dying For Bad Music (Label)
About Dying For Bad Music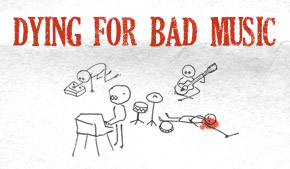 DFBM is a label focused on small CD editions and quality free mp3 releases of great Psych Folk, Drone, Lo-Fi Pop, Singer Songwriter. 
Dying For Bad Music Featured Mix
» VIEW BLOG
Dying For Bad Music Blog Feed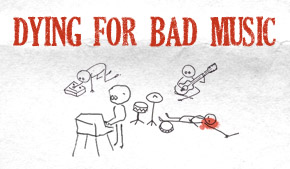 It's quite hard these days, releasing music, even though in some ways it's simple with all these tools like cd burner, mp3 and the internet infrastructure. It's fun to make music, do the cover-artwork and hold a finished release in your hands, but it's horrible to try to promote yourself (as band or label). Shouting out into the white noise of social networks is one way. Sending out promotional copies of your records makes you poor, especially if you are a no-name whether or not your music is good (whatever this means). Finding a distrubutor is similarly hard if you are unknown. Releasing just as mp3 is not better. I don't know the formula, but it's still fun to release music on a small DIY label, even if cdr is a crappy format. It's the communication with the artists, the excitement of holding a finished work in your hands, and the hope that a handful people may like it too. After over ten years running several DIY labels (starting with tapes in photo-copied covers) I still believe that it's better to have a limited edition of cdr sold to people who are really interested, than 500 factory pressed cds where just 100 are sold, including the promotional copies.
So here is a compilation of artists from my DFBM label. I love every single record and if they were available on vinyl, I would buy them. But for now, it's the free mp3 or cdr format.
Via Dying For Bad Music » Visit Blog
» 0 COMMENTS